How to add COVID certificate to my smartphone?
The easiest way to show your COVID certificate when entering, for example, a restaurant, a shopping mall or a large store, is to use your smartphone. The paper version often represents an inconvenience, as it takes up space, crumples, eventually needs to be laminated, etc. Many people download it as a PDF file and that's all. To show it to the controllers, first they have to go to their device's file manager and then to find the exact file to open. But there are better and faster ways. Let's see which are they.
How to install a COVID certificate on a phone or a tablet?
The first step is to download the document from the Internet in electronic format (PDF or PKPASS). How to do it?
Visit the website of the National Health Information System — https://his.bg.

Click on the 'EU Digital COVID Certificate' option.

Fill in the required fields. Information on some of them is available in the paper document, which you should also have, and your ID card. (As regards vaccination, the paper document you need can be obtained from the place where you have been vaccinated.)

Then you can proceed to the download.



How do I use the digital certificate on my smartphone in the most convenient way?
Whether you use an Apple iPhone/iPad, or an Android phone/tablet, the methods are the same. Here they are:
Add to e-wallet




IOS mobile devices have the so-called Apple Wallet, and Android smartphones – Google Pay. In order to be able to add the certificate to them, it has to be downloaded in PKPASS format. The way to add it is the same as for boarding cards, for example.


If you can't do it this way, download the Pass2Pay app. After installing it, login to the CovidCoridor webpage. You need to attach the file in the appropriate format, or to take a picture of it with your phone camera and to accept the terms and conditions.


The certificate should now be in the electronic wallet and you can also use and install it in the same way on a smart watch.

Cardbox application




It is a platform that consumers widely use to store discount cards, loyal customer cards, etc. The addition of the COVID certificate is done directly by scanning the QR code from a paper or an electronic version.

Green pass wallet application.
It has an option for adding a photo of an identity document to the certificate. Data is kept only in the user's device.

Storage as a pdf file in the phone




This is the simplest way, which we mentioned in the beginning of the article. It does a good job, as long as we know exactly where we've saved it so we don't waste time searching. And once we open it, the QR code is visualised on the screen as a small image, which you need to enlarge with your fingers.




How is a certificate scanned?
If you work at locations where access is allowed only with a green certificate, the certificate is checked with Covid Check BG. This is an application developed by the company Information Services PLC. It reads and validates the scanned QR codes without storing data.
With technological progress and dynamics, mobile devices are increasingly becoming a necessary part of our daily lives. With the capabilities that smartphones or tablets can provide, we can undoubtedly define them as media for storing our data. Whether in the form of digital cards and documents, electronic means of payment, verifications and much more — it's up to you to decide.
Previous post
Next post
Last publications
Last publications
Laptop HP EliteBook 820 G3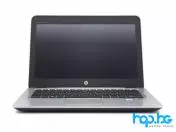 Refurbished
Refurbished
Laptop HP EliteBook 820 G3
Intel® Core™ i5-6300U, 8GB DDR4, 256GB SSD, HD 1366x768
Windows 10 Home REF + 29.00 €
Windows 10 Pro REF + 49.00 €
RAM memory for laptop 8GB DDR4 + 31.00 €
Days Hours Minutes Seconds
Smartphone Apple iPhone 7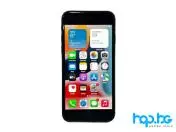 Refurbished
Refurbished
Smartphone Apple iPhone 7
32GB, Black
Quad-Core 2.34GHz (2x Hurricane + 2x Zephyr)
2GB
32GB
PowerVR Series7XT Plus (six-core graphics)
4.7 inches (11.93cm)
750 x 1334
Monitor Alienware AW3420DW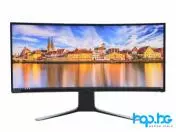 Refurbished
Refurbished
Monitor Alienware AW3420DW
34 inches, WQHD 3440x1440, Curved
34 inches (86.36cm)
WQHD 3440x1440, 120Hz
LED, Fast IPS Nano Color
2 ms
Days Hours Minutes Seconds
Laptop Apple MacBook Pro (2017)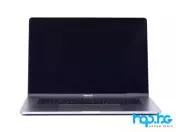 Refurbished minus
Refurbished minus
Laptop Apple MacBook Pro (2017)
Intel® Core™ i7-7820HQ, 16GB DDR3, 512GB SSD, Retina 2880x1800 ...
Intel Core i7-7820HQ (8M, 2.90 GHz, up to 3.90 GHz)
16GB DDR3
512GB SSD
AMD Radeon Pro 560 (4GB GDDR5)
15.4 inches (39.17cm)
2880x1800