How to take a screenshot of a laptop, MacOS, iPhone, Android and other devices.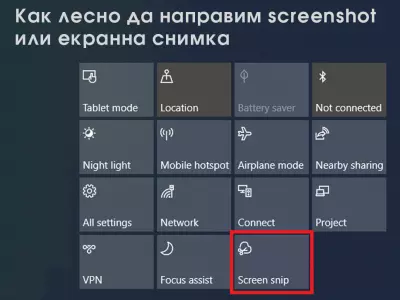 Screenshot is a very popular method of sharing information from our smartphone, tablet, laptop or computer. This is how you take a screenshot of the content you have currently opened. And since the method is different for each type of device and operating system, with this article we will show you how to do it.
Screenshot of a smartphone and tablet with iOS operating system - iPhone and iPad
Press the power and menu buttons (Power and Home button) at the same time for one second.
The screen will turn white for a moment and you will hear the camera sound.
The screenshot you have already taken will appear in the lower left corner for a short time. You can then find it in the gallery of your iPhone or iPad (Photos), in the Screenshots folder, which is created automatically.
If you're using a newer iPhone, such as the X, XS, XS Max, XR, or iPhone 11 and 12, which don't have a home button, do the following:
Hold down the power button and the volume up button at the same time.
The next steps are similar.
How to take a screenshot of Android smartphones and tablets
For those of you who use phones and tablets from Samsung, Huawei, Lenovo or other brands it is just as easy.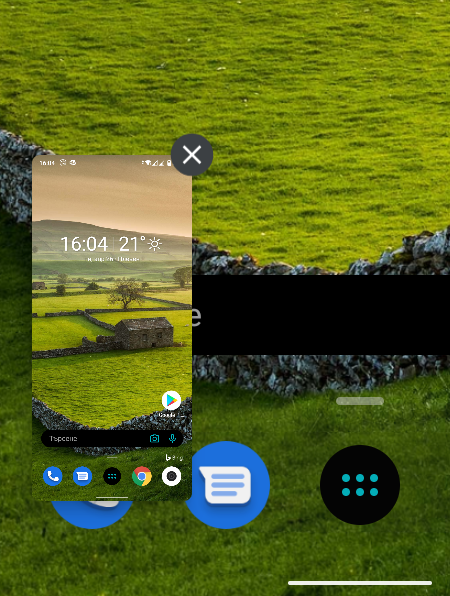 Hold down the on / off and volume down buttons at the same time.
The screen will flash and you will hear a camera click.
The image is saved in Gallery, Screenshots folder.
Newer versions of Android also have so-called shortcuts and gestures, which makes it even easier to take a screenshot. This of course is up to the setting you need to make on your tablet or smartphone.
Because screenshots are images in their own right, they can be processed with photo editors. All smartphones and tablets have their own, and you can download more from the "stores" for the App Store and Google Play.
Screenshot of a laptop or MacOS computer or how to take a screenshot of a MacBook and iMac
Full screen screenshot
Simultaneously press the following keys on the keyboard: CMD + Shift + 3
By default, the image is saved on the desktop.
Screenshot
If you do not want to take a picture of the entire desktop, but only a specific part of it, press CMD + Shift + 4 and select the appropriate area.
You save.
Screenshot for Windows
Here, too, the options are full screen or clipping. This is how:
You press PrintScreen from your keyboard.
Open Paint or another image editor.
Paste the image.
If you want to save a specific part of the screenshot, use the crop tool. If you want the full screen, skip this step.
Save the image to the location you want.
If you're using Windows 10, the other way is:
Open the Notification center (the icon on the right side of the start bar)
Click Screen Snip
You select the area you want to capture.
A notification / notification window will appear in the lower right corner, from which you need to select "Save" or direct sharing.
The created images can be edited with various photo processing applications.
Previous post
Next post
Last publications
Last publications
Laptop HP EliteBook 820 G3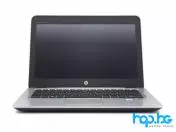 Refurbished
Refurbished
Laptop HP EliteBook 820 G3
Intel® Core™ i5-6300U, 8GB DDR4, 256GB SSD, HD 1366x768
Windows 10 Home REF + 29.00 €
Windows 10 Pro REF + 49.00 €
RAM memory for laptop 8GB DDR4 + 31.00 €
Laptop Dell XPS 13 9365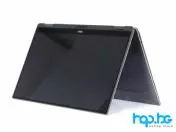 Revalued
Revalued
Laptop Dell XPS 13 9365
Intel® Core™ i7-7Y75, 8GB DDR3, 512GB SSD, Touchscreen, IPS Fu ...
Windows 10 Home REF + 29.00 €
Windows 10 Pro REF + 49.00 €
Intel Core i7-7Y75 (4M, 1.30 GHz, up to 3.60 GHz)
8GB DDR3
512GB SSD
Intel UHD Graphics 615
13.3 inches (33.78 cm)
1920x1080 Full HD
Tablet Apple iPad Air 2 (2014)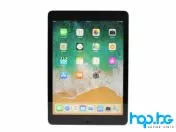 Refurbished
Refurbished
Tablet Apple iPad Air 2 (2014)
128GB, Wi-Fi, Grey, A1566
Triple-core 1.5 GHz Typhoon
2GB
128GB
PowerVR GXA6850 (octa-core graphics)
9.7'' inches (24.64cm)
437 g
Laptop Dell Latitude 5580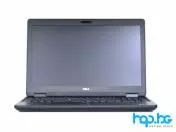 Refurbished minus
Refurbished minus
Laptop Dell Latitude 5580
Intel® Core™ i5-6300U, 8GB DDR4, 512GB SSD, HD 1366x768
Windows 10 Home REF + 29.00 €
Windows 10 Pro REF + 49.00 €
RAM memory for laptop 8GB DDR4 + 31.00 €
Days Hours Minutes Seconds