About Us

Hop.bg – full equipment for the age of digital revolution
We're living in the age of digital revolution. Our mission is to give а maximum number of people, companies, and institutions access to brand IT equipment, whose good condition we guarantee with our name.
Established in the beginning of the 21st century, Hop.bg already has over 20 years of experience in delivery, distribution, and maintenance of high-quality IT equipment: new, refurbished, and revalued computers, laptops, smartphones, tablets, monitors, printers, workstations, accessories, etc.
Hop.bg is a registered trademark of GIS Ltd., established in 2002.
What we have achieved in 20 years
A leading position on the European wholesale IT equipment market
The biggest chain store in this sector in Bulgaria — 5 showrooms in the cities of Sofia, Varna, Ruse, and Pleven.
Licence for treatment of discarded electrical and electronic equipment
Technical capacity which provides high quality – a recycling centre for laptop batteries, and a new recycling centre for IT equipment with a monthly capacity of 10,000 items
More than 500 active clients in Bulgaria, Europe and Asia, including government institutions and schools in Bulgaria
A B2B network for commercial partners and business clients


Production capacity
Hop.bg's Renovation Centre consists of several premises with a total area of 3,000 sq.m. The latest of these premises was put in operation in 2020, and was built in compliance with the highest industry standards. We believe that good process management guarantees high quality of the products and the services we offer. And good process management itself is guaranteed by the quality management certificate ISO 9001:2015, held by GIS Ltd. Driven by the pursuit of corporate environmental responsibility, GIS Ltd. also has a licensed site for treatment, recycling, and storage of discarded electronic and electrical equipment.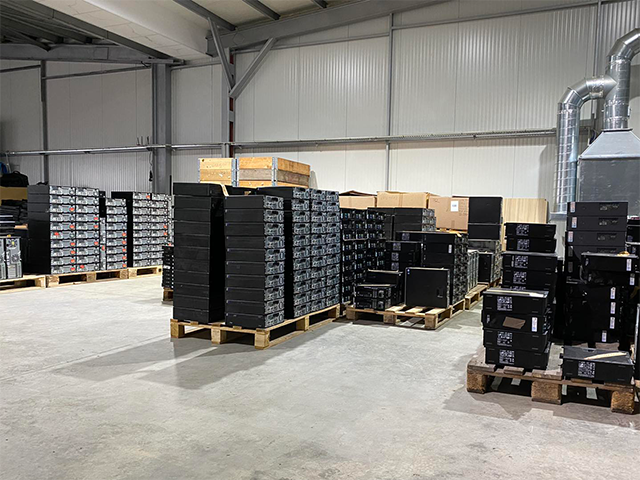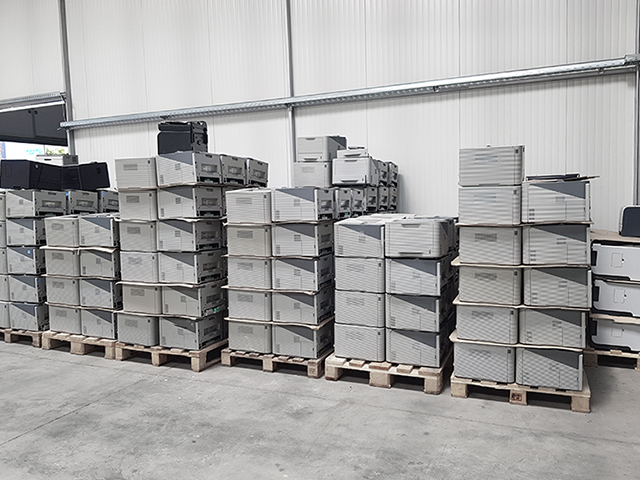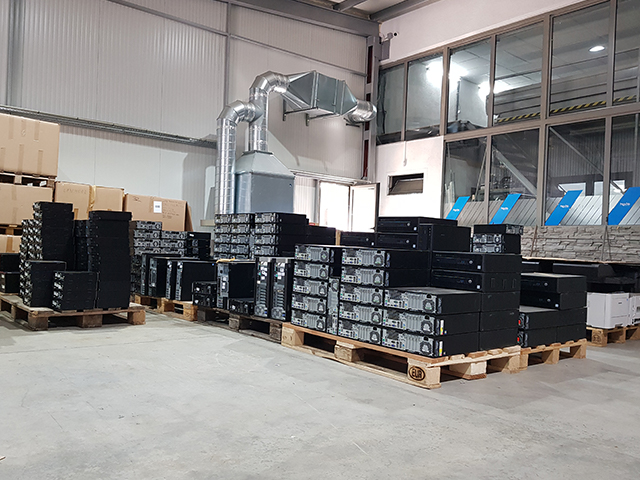 Chain stores
Hop.bg has 6 showrooms in the cities of Sofia, Plovdiv, Varna, Ruse, and Pleven. Clients can buy refurbished equipment of top world brands, including DELL, Lenovo, Fujitsu, HP, Microsoft, Apple, Samsung, etc. We also rely on a large partner network that we have built in Bulgaria and Europe. At the HOP.BG stores we offer mostly equipment returned after corporate leasing expiration, and refurbished by our experts.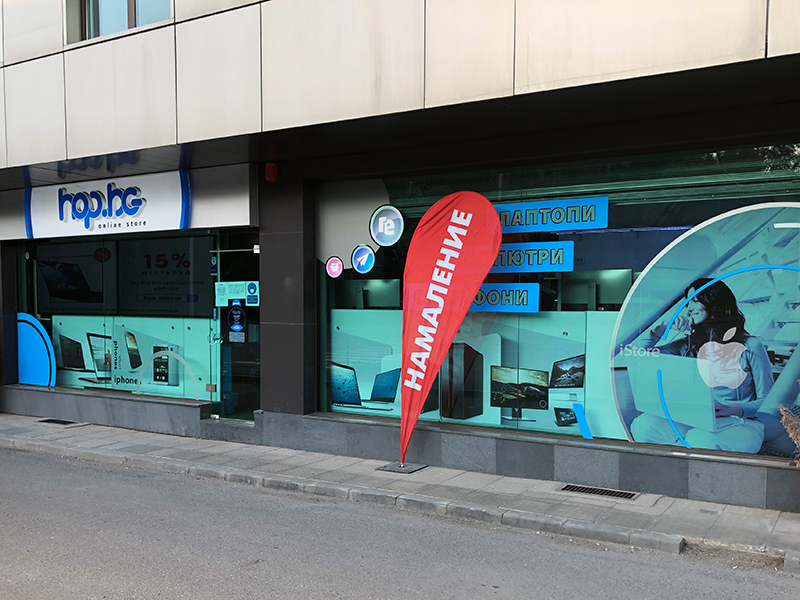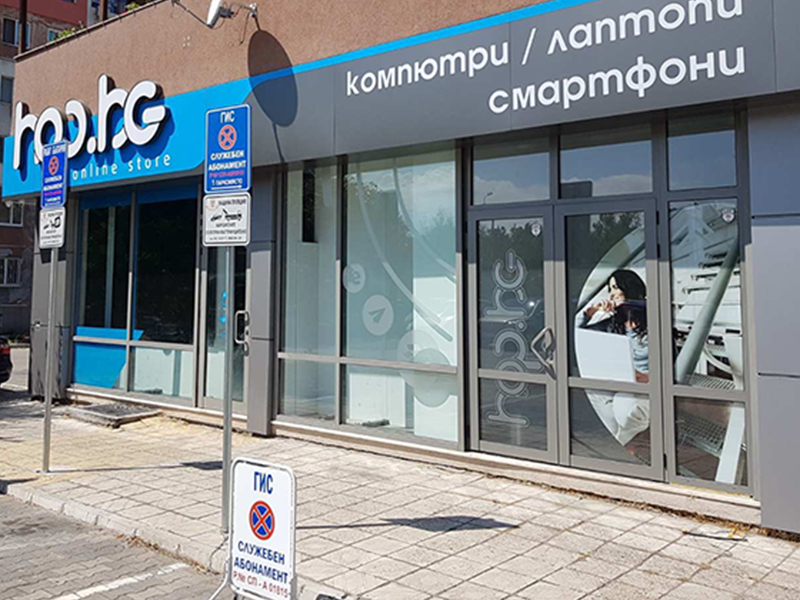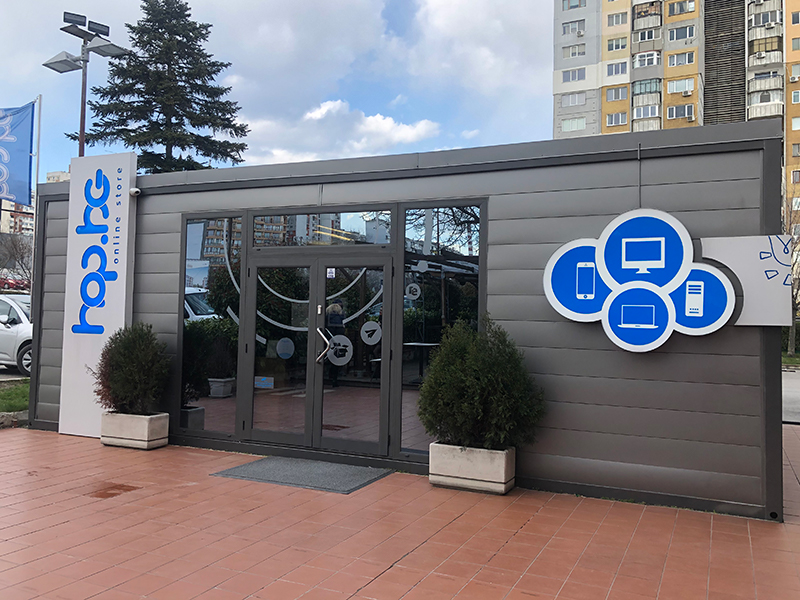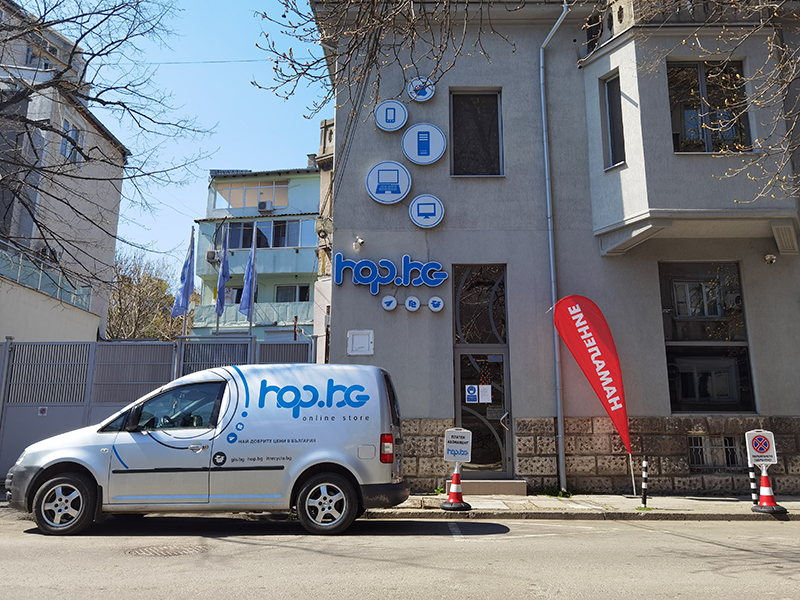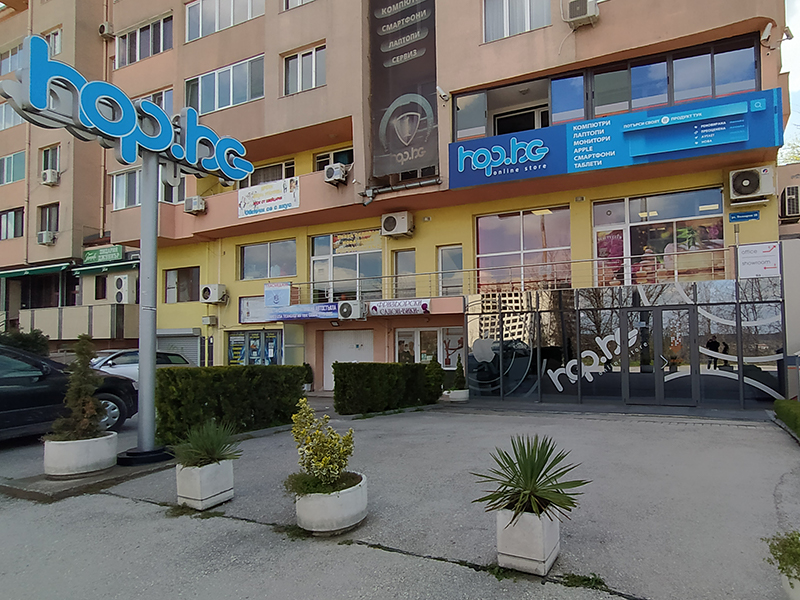 Online store Hop.bg
Our highly qualified employees and strategically located logistics centres allow for quick fulfilment of orders both in Bulgaria and in Europe. This is proven by the growth of over 60 % in our online sales in 2020 (more than 1,600 client orders fulfilled in 2019, and more than 2,600 in 2020) as well as the thousands of sales at our physical premises.