showroom varna
117 Republika blvd. Trade Center Yavor Fl. 0 /
Look at the map
052 / 50 10 05
Parking Trade Center Yavor
Open:
Monday - Friday: 10:00 - 19:00
Saturday and Sunday: 10:00 - 14:00
Day off: Sunday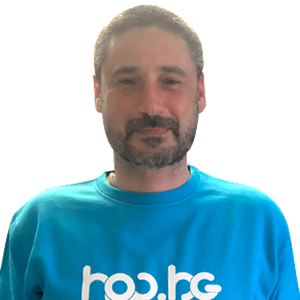 Georgi Boikov Qnchev
george@gisbg.net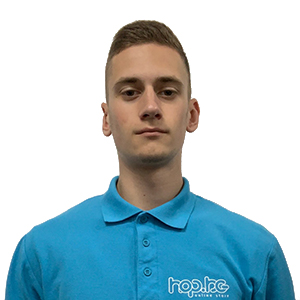 Vladislav Pavlinov Krushkov
vladislav@gis.bg
In the hop.bg computer store in Varna you can find a large variety of products. The store's address is 117 Republic Blvd., Yavor Shopping Center. In addition to second-hand computers in Varna, you will also find refurbished tablets, phones, printers, laptops of established global brands. This is also the place that will offer you a variety of second-hand phones in Varna. The brands of equipment we offer are reliable and guarantee quality - Lenovo, Fujitsu, DELL, HP, Samsung, Apple. Their prices are attractive because the products we offer you are renovated. In all cases they have passed the tests of our service center and are equipped for sale. In the computer store in Varna, you can take advantage of the professional advice of the competent employees of hop.bg and choose the best second-hand computer or smartphone for you.
All products offered by hop.bg in Varna have a guarantee of 6 to 24 months. Hop.bg has its own warehouse and service center. Whether it is a second-hand computer or a second-hand phone in Varna, you have the opportunity to acquire a really quality product at a very good price. The price of second-hand phones in Varna is extremely attractive, especially considering that technically they have the qualities and parameters of new smartphones. In the hop.bg store in Varna, you can find some of the latest Apple models, without any complaints, at a super favorable price, with a 1-year warranty and the possibility of repayment.
The cash on delivery option also applies to all products in the hop.bg computer store in Varna - second-hand laptops, second-hand phones, etc. This is a wonderful opportunity to purchase a product with excellent characteristics and at an affordable price. Even if you don't have the full amount to buy right away, we offer a lease purchase option.