Hop.bg Mobile Shop Hits the Road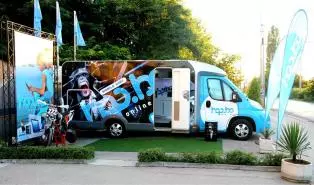 Our Mobile Shop is fully equipped and ready for guests. Its first stop is Pleven. The mobile shop will be parked nearby our hop.bg store in Pleven on July 18, between 6-8 p.m.
Visiting the Mobile Shop you will be able to buy some extra discounted products. The price of the products will be unique and will be available only in hop.bg Mobile Shop.
We have already prepared many exited presents for each customer visiting our mobile shop.
See you there!
Previous post
Next post
Last publications
Last publications