Hop.bg participates in the Plovdiv Fair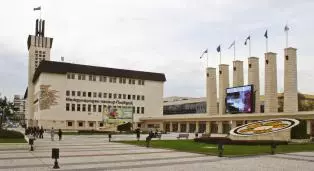 For the first time Hop.bg will take part in the International Fair in Plovdiv. During the fair, September 26 - October 1, we will present the products we offer in hop.bg, as well as our new application b2b.hop.bg, which is business-oriented.
Everyone will be able to get acquainted with the products we offer, as well as with the full renovation process through which the computer and communication equipment offered by hop.bg and b2b.hop.bg pass.
The new platform we have developed for business, b2b.hop.bg, will offer a number of benefits and benefits to companies and will save them time for choosing the right computer equipment and purchase. Each company can receive a free consultation and preparation of a proposal for technical support from our expert.
We are waiting for you at the entrance of the 8th pavilion, where we have located a mobile store of hop.bg. We are also waiting for your questions, the consultations are from us.
Previous post
Next post
Last publications
Last publications