Out of stock
Notebook Dell Latitude 6320 (63943)
63943
63943
Product type

- Refurbished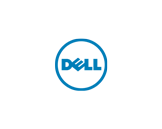 Dell
Main characteristics:
Intel Core i3-2330M (3M Cache, 2.20 GHz)
4GB DDR3
250GB SATA HDD
Intel® HD Graphics 3000
13.30'' (33.78cm)
1366 x 768 pixels (HD)
full features
138.00 €
Shipping: 6.00 €
Model
Latitude E6320
Class
notebook
Status
Renewed
CPU
Intel Core i3-2330M (3M Cache, 2.20 GHz)
Chipset
Mobile Intel® QM67
RAM Memory
4GB DDR3
Data memory
250GB SATA HDD
Video Card
Intel® HD Graphics 3000
Display size
13.30'' (33.78cm)
Display technology
LED backlight
Resolution
1366 x 768 pixels (HD)
Front camera
integrated webcm
Audio
High Definition Audio
Optical drive
DVD-ROM
LAN
10/100/1000 ethernet RJ 45 port
WIFI
WiFi 802.11 a/b/g/n
Interfaces
VGA, mini HDMI, 3xUSB 2, eSata
Manufacturer
Dell
Warranty:
6 months (possibility for 12 months)
FAQ
Hop.bg has both new and used equipment. In order to be as useful and honest as possible to our customers, we divide the products in our store into four categories according to the type of equipment. They are: Refurbished products Revalued products Open box products New products The refurbished equipment is a used equipment that is in excellent technical condition, after passing full functionality tests and maintenance in our renovation center. The revalued products are also in excellent technical condition, having undergone hardware diagnostics and maintenance. They may have slight and insignificant remarks on the appearance. They are usually associated with transporting the product, small scratches and / or light and / or dark spots on the screen of the device. Open box products - this category includes outlet equipment, which often serves as demonstration equipment. This is a serviced or brand new equipment that lacks the original packaging or part of the accessories. There may be slight cosmetic remarks that have nothing to do with the technical condition. New products in the stores of Hop.bg are new products with original packaging and all related accessories and consumables.
This is a technique that you can rely on, because we at Hop.bg have made sure that it undergoes complete hardware diagnostics, which includes a test for the operability of each of its components and replacement if necessary. With guaranteed high quality and at a much lower price than the original. Usually this technique has come out of a corporate lease of one of the big companies in Western Europe. The reason we buy this equipment is that these companies work with high quality products of well-known brands that we can trust. What is special about the revalued products is that there are cosmetic defects that do not affect the quality of the device, but can irritate you if you are a perfectionist. These are small spots or scratches on the screen or body and are individual for each product. They are the result of the use or transportation of the product. Some of them, such as spots on the screen, are visible only in certain situations (at an angle, a specific background color).
The appearance of the unpacked and new products is excellent. Refurbished and revalued products may have external remarks that we mention in the product description. These are usually slight singns of use or transport result, which we always warn you about. All of them have nothing to do with the functionality of the products.
Yes, you have the opportunity to buy your chosen products on lease, if their value is at least BGN 149. VAT included. The repayment period can be between 3 and 24 months for smartphones and tablets and between 3 and 36 months for other products. Hop.bg provides you with a choice between three credit institutions with which we have partnership. They are: BNP Paribas Unicredit Bulbank TBI Bank
Yes, all products in Hop.bg have a warranty that is different for the respective categories and brands. Renovated and revalued products category Printers, Smartphones, Tablets - 6 months Renovated and revalued products from the categories Computers, Laptops, Workstations - 6 months with the possibility of extension up to 12 months. Renovated and revalued products Apple, monitors and unpacked products category Computers, Monitors, Laptops, Smartphones, Tablets - 12 months New products from the categories Computers, Monitors, Laptops, Smartphones, Tablets - 24 months Battery warranty period: For new laptops: 6 months; For used (renovated, revalued) laptops: 6 months; For used (renovated, revalued) Apple mobile phones / tablets: 6 months; For used (renovated, revalued) mobile phones / tablets of other brands: 3 months.
Description
Used but renovated Dell Latitude E6230.
Model of the legendary business series of the brand with a 12.5-inch diagonal screen, light and comfortable to wear. The body is robustly constructed of aluminum and magnesium alloys, compact size, ergonomic design, high performance and silent.
The E6230 is powered by Intel's second-generation Core i3 processor, 4GB of RAM, a built-in video booster, and a 250GB hard disk for files and OS. The display is matte coated and anti-glare technology. Suitable for users who work on the move.
The photos of the renovated products are model examples.
It is offered for purchase online or physically in our showrooms - Sofia, Pleven, Rousse, Varna.
Condition RENOVATED with 6 + 6 months warranty from HOP.BG