Out of stock
Monitor Fujitsu ScenicView B19-5 (71099)
71099
71099
Product type

- Refurbished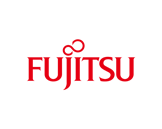 Fujitsu
Main characteristics:
19 инча (43 см)
1280 x 1024
LCD monitor / TFT active matrix
5 ms
full features
| | | | |
| --- | --- | --- | --- |
| Model | Fujitsu ScenicView B19-5 | Class | Monitor |
| Status | Refurbished | Display size | 19 инча (43 см) |
| Display technology | LCD monitor / TFT active matrix | Resolution | 1280 x 1024 |
| Brightness | 300 cd/m2 | Time reaction | 5 ms |
| Contrast | 1000:1 | Distance between points | 0.294 mm |
| Angle | 170 / 170 | Audio | stereo speakers |
| Manufacturer | Fujitsu | Warranty: | 12 months |
FAQ
Hop.bg has both new and used equipment. In order to be as useful and honest as possible to our customers, we divide the products in our store into four categories according to the type of equipment. They are: Refurbished products Revalued products Open box products New products The refurbished equipment is a used equipment that is in excellent technical condition, after passing full functionality tests and maintenance in our renovation center. The revalued products are also in excellent technical condition, having undergone hardware diagnostics and maintenance. They may have slight and insignificant remarks on the appearance. They are usually associated with transporting the product, small scratches and / or light and / or dark spots on the screen of the device. Open box products - this category includes outlet equipment, which often serves as demonstration equipment. This is a serviced or brand new equipment that lacks the original packaging or part of the accessories. There may be slight cosmetic remarks that have nothing to do with the technical condition. New products in the stores of Hop.bg are new products with original packaging and all related accessories and consumables.
This is a technique that you can rely on, because we at Hop.bg have made sure that it undergoes complete hardware diagnostics, which includes a test for the operability of each of its components and replacement if necessary. With guaranteed high quality and at a much lower price than the original. Usually this technique has come out of a corporate lease of one of the big companies in Western Europe. The reason we buy this equipment is that these companies work with high quality products of well-known brands that we can trust. What is special about the revalued products is that there are cosmetic defects that do not affect the quality of the device, but can irritate you if you are a perfectionist. These are small spots or scratches on the screen or body and are individual for each product. They are the result of the use or transportation of the product. Some of them, such as spots on the screen, are visible only in certain situations (at an angle, a specific background color).
The appearance of the unpacked and new products is excellent. Refurbished and revalued products may have external remarks that we mention in the product description. These are usually slight singns of use or transport result, which we always warn you about. All of them have nothing to do with the functionality of the products.
Yes, you have the opportunity to buy your chosen products on lease, if their value is at least BGN 149. VAT included. The repayment period can be between 3 and 24 months for smartphones and tablets and between 3 and 36 months for other products. Hop.bg provides you with a choice between three credit institutions with which we have partnership. They are: BNP Paribas Unicredit Bulbank TBI Bank
Yes, all products in Hop.bg have a warranty that is different for the respective categories and brands. Renovated and revalued products category Printers, Smartphones, Tablets - 6 months Renovated and revalued products from the categories Computers, Laptops, Workstations - 6 months with the possibility of extension up to 12 months. Renovated and revalued products Apple, monitors and unpacked products category Computers, Monitors, Laptops, Smartphones, Tablets - 12 months New products from the categories Computers, Monitors, Laptops, Smartphones, Tablets - 24 months Battery warranty period: For new laptops: 6 months; For used (renovated, revalued) laptops: 6 months; For used (renovated, revalued) Apple mobile phones / tablets: 6 months; For used (renovated, revalued) mobile phones / tablets of other brands: 3 months.
Description
Hop.bg along offers not only laptops and computers but also we offer high-quality refurbished monitors. And why pay extra money for a new monitor, and you can have a reliable one, even a second hand? Introducing Futjitsu Scenicview B19-5 - a great offer at an attractive price!
Focused primarily on business users, our refurbished monitor boasts great ergonomic features. Stylish design and wonderfully selected fresh colors blend perfectly with the business flair of your office. The monitor has a 170 degree viewing angle for optimal use of any one 19 "screen pixel. High 5ms response rate for pixels and 1000: 1 contrast ratio are also high.
For your convenience, the upgraded Futjitsu Scenicview B19-5 monitor has a 4-in-1 extremely flexible and manageable stand. What does this mean?
- you can adjust the height of the stand according to your wishes;
- You can rotate the monitor of which you wish;
The Hop.com Futjitsu SceniView B19-5 monitor offers several connectivity options. On its back side will find an analog D-Sub interface, a digital DVI-D interface and of course cables for them.
Among the other features, the renovated Futjitsu SceniView B19-5 monitor is extremely economical in terms of electricity. Proof of this is the many standards that cover including TCO`03, Energy Star, RoHS and WEEE. With the energy-saving features of the model, we can add the Eco stand-by option, which will save your battery easily if you have to leave the monitor turned on but unusable for a long time. The ECO operation option also plays a role.
As far as management is concerned, it is also quite flexible and easy thanks to the Futjitsu DisplayView Manageability Tools menu. Add this to the LCD monitor / TFT active matrix display and you'll get a great product for your business!
The photos of the refurbished products are model examples.
It is offered for purchase online or physically in our showrooms - Sofia, Pleven, Rousse, Varna.
REFURBISHED condition with 12-month warranty from HOP.BG