Christmass work time for our HOP.BG shops.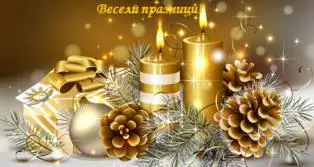 Dear Clients,
In connection with the upcoming Christmas and New Year holidays, hop.bg stores will work as follows:
23-th of December, Saturday from 10:00 Am to 17:00 PM
24-th of December, Sunday from 10:00 Am to 17:00 PM
25-th of December, Monday - day off
26-th of December, Tuesday - day off
27-th of December, Wednesday - day off
Unlike our physical stores, our online store hop.bg is open 24 hours a day.
We wish you a mery christmass and a happy new year!
Previous post
Next post
Last publications
Last publications