iCloud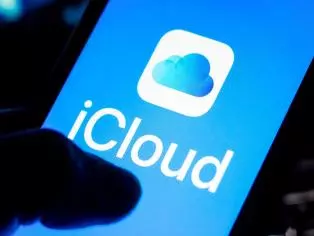 What is iCloud and what is it used for? These are qquestions that all new users of apple devices ask themselves. In the following text, you will find answers to both questions.
What is iCloud?
ICloud is a cloud space provided by Apple for its users. In other words, this is a place to store information, namely: documents, photos, e-mails, music, contacts, apps, passwords, calendar events, notes and much more. By entering your iCloud account into the various Apple products, you will be able to access all this information. The advantage is that manual data transfer is no longer necessary because everything happens automatically. You can take photos with your new or second hand iPhone, then log in and browse them on your iPad.
Upon registration in iCloud, every user gets 5 GB storage free of charge as well as the option to get more if necessary.
What is iCloud used for?
We will briefly describe what we get by using our iCloud account:
iCloud Photos

— It doesn't matter if you took photos a year ago, two years ago, or yesterday – you have the opportunity to browse, search and share them from all your apple devices. It is important to note that in order to save space, the full resolution photos are uploaded to the cloud, and the so-called "light" versions remain on your iPhone, iPad or Macbook;
iCloud Drive

— You can access files from all devices. Every time you make a change, the respective file is updated everywhere. You can find them with Files on iOs and iPadOS, with Finder on Mac, or on icloud.com. You can share folders and files with other people by sending a link with what you want to share. You determine who can perform what activities in the shared information, namely who can edit, who can review, who van share...You can include anyone with iPhone, iPad, Mac, Windows PCs and online.
iMessage

— You send messages completely free of charge to all Apple devices;
FaceTime

— You make video and audio calls with other users of Apple products;
AirDrop

— You transfer files between all Apple devices;
Find my iPhone

— You can locate your device, make it produce sound to find it easier, lock it through Lost Mode, and even delete all the information from it;
iCloud Backup

— You can make a back-up copy of the information currently held on your device. This means that the information and the apps available at the time of backup will be restored to you in any new device when selecting Restore from iCloud backup. It is important to know that the backup is done manually, that is, it is not an automatic process.
In conclusion, we can say that the listed features that the iCloud account gives us are an integral part of Apple's ecosystem. It, in turn, provides an amazing experience that eventually turns into a lifestyle. You too can become a part of this Apple world by purchasing an affordable second hand iPhone, iPad, iMac or MacBook.
Next post
Last publications
Last publications