What is a revalued product in hop.bg.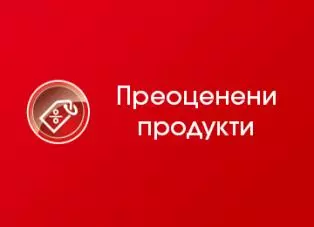 As we have already mentioned, the products with the status "revalued", which you will find in www.hop.bg, are used equipment and as such, it has cosmetic defects due to use and / or transport.
With this article we aim to present you the types of remarks, where they occur, which are the most common, why to choose a revalued product and its advantages.
Types of cosmetic remarks

They do not interfere with the normal functionality and operability of the product and can be:
white spots

dark spots

scratches

small dots

traces of use on the housing


Where do defects occur?

In the different product categories (laptops, monitors, smartphones and tablets) these external shortcomings occur in different places and are individual for each piece.
On laptops you will find white or dark, one or more spots on the screen, which in no way interfere with their normal operation - brightness, contrast, colors.
Also, on models with thin and light cases (ultrabook type), a common remark is printed areas of the keyboard on the screen. They are usually only visible when the device is turned off. They are difficult to see or not notice when the display is lit. They look like light superficial thin scratches.
Here the possible remarks are white and dark spots on the screen, small dots, scratches. They do not affect the functionality of the display and can be located in different places. These defects usually occur during transportation.

These are the most widely used devices in our daily lives. Their cosmetic defects are traces of use on the body and scratches on the screen. Less common are small white / dark spots or dots.
Here it is important to note that the housings and displays are in their entirety, without fractures, cracks and deformation.
Why buy a revalued product?

Many people would not prefer a technique with visible traces of use, have concerns that the remarks they have will become more or larger (especially light and dark spots) and this is where we want to highlight their advantages.
The revalued products have preserved the original appearance, excellent technical condition and last but not least at a lower price. With guaranteed origin and quality from Hop.bg.
The needs according to which the user chooses his equipment, as well as the budget he has at his disposal, largely determine what external defects he could suffer. For business or personal use, each of the revalued products could benefit you, both refurbished and new. And we at Hop.bg will help you make the right and optimal choice.

Take a look at our revalued devices and you will find a variety of laptops at low prices, as well as monitors, computers, phones and more
Previous post
Next post
Last publications
Last publications