Will Windows 11 work on my computer or laptop?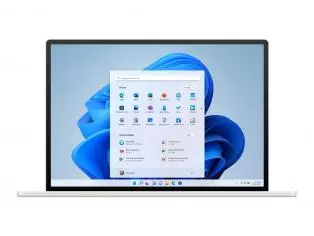 Microsoft has officially announced the new Windows 11 operating system, which has undergone significant changes. This, of course, immediately raised questions and concerns among consumers about whether the laptops and computers we have will be compatible with this version and whether they will be able to work with it. Here's what it's important to know.
What are the hardware requirements of Windows 11?
Current and future computing devices must have the following:
A processor of 1 GHz or faster, with at least 2 cores on a compatible 64-bit CPU or chip system (SoC).

Minimum 4GB RAM (RAM).

At least 64GB of free hard disk space (or SSD), but it is recommended to have more for subsequent updates, which also take up memory.

A graphics card that is compatible with DirectX 12 or later and has a WDDM 2.0 driver.

UEFI firmware.

Secure Boot support.

TPM (Trusted Platform Module), Trusted Platform Module, version 2.0.

Display at least 9 inches, 720p resolution and 8-bit color channel.

Internet connection - required for the Home versions and for many Pro and Enterprise features, as well as a Microsoft account.
Laptops also need to have an HD built-in webcam to receive updates after January 1, 2023.
Will Windows 11 work on my laptop?
In terms of processors - only the latest models of Intel and AMD are supported. Here is the full list, which is not yet official:
Intel 8th Gen (Coffee Lake)

Intel 9th ​​Gen (Coffee Lake Refresh)

Intel 10th Gen (Comet Lake)

Intel 10th Gen (Ice Lake)

Intel 11th Gen (Rocket Lake)

Intel 11th Gen (Tiger Lake)

Intel Xeon Skylake-SP

Intel Xeon Cascade Lake-SP

Intel Xeon Cooper Lake-SP

Intel Xeon Ice Lake-SP

AMD Ryzen 2000

AMD Ryzen 3000

AMD Ryzen 4000

AMD Ryzen 5000

AMD Ryzen Threadripper 2000

AMD Ryzen Threadripper 3000

AMD Ryzen Threadripper Pro 3000

AMD EPYC 2nd Gen

AMD EPYC 3rd Gen
This excludes many of Microsoft's older computers, including the Surface Go and even the latest Surface Studio 2 (2018 models), which is still on sale. It is very likely that we will see an update of the product lines by the end of 2021.
The expected release of Windows 11 is not far off, but manufacturers are yet to confirm which of their devices will be able to upgrade to this version.
Will Windows 11 work on my desktop computer?
In addition to a fast processor, 4 gigabytes of RAM and 64GB of free memory, it is necessary that the motherboard of your desktop is compatible. Some of the leading companies in the production of this component already have lists of existing models that will support this operating system.
Asus (Intel) series: C261, C422, X299, Z590, Q570, H570, B560, H510, Z490, Q470, H470, B460, H410, W480, Z390, Z370, H370, B365, B360, H310, Q370, C246

Asus (AMD) series: WRX80, TRX40, X570, B550, A520, X470, B450, X370 Series, B350, A320

Biostar (Intel) models from the Series: Z590, B560, B460, H510, B250

Biostar (AMD) models from Series: X570, B550, A520, B450, X470, X370, B350, A320

Gigabyte (Intel) from the lines: X299, C621, C232, C236, C246, C200, C300, C400, C500

Gigabyte (AMD): TRX40 Series, 300, 400, 500
Here, too, it is important to note that this information is not final and has not been officially confirmed. So do not rush to buy a new motherboard.
Once Windows 11 is available, the upgrade will be completely free. It will probably be easy by going to Settings> Update and Security and checking for updates. But that remains to be seen.
What should I do if my laptop or computer does not support Windows 11?
This is probably the question that would worry you the most, as decisions are often tied to financial resources. If your computer doesn't qualify for Windows 11, it's probably because you're using older or less powerful hardware. Some of you will be able to upgrade your desktops to meet the new requirements, but most will need to buy a new device.
The good news is that Microsoft is looking for a solution so that older computer configurations can run on their new operating system. From a financial point of view, not every end user or small and medium business would have the opportunity to upgrade their equipment.
If you still decide to replace your old laptop or desktop with a new one, you will probably have a large selection of Dell, Lenovo, HP, Acer, Samsung and others after Windows 11 is released.
Regarding the accessories that work with the 10th version and meet the requirements of the 11th, they should also be compatible. But to be sure, it is best to consult with the manufacturer.
Can we continue to use Windows 10 if our computer or laptop does not meet the minimum hardware requirements for 11?
According to information from the company, we can safely use the current version until October 14, 2025. But this, of course, is information at the moment. We have yet to find out what decisions will be made in the future.
Most of you are probably looking forward to the new Windows 11 operating system, as it should provide us with improved performance, more functionality, updates, multitasking, applications and more. Until then, let's enjoy working with the current Windows 10, which is a great operating system and not to be underestimated. It is good to be prepared in advance, but we do not need to hurry to replace our devices with the latest ones available on the market and wait for the final solutions for hardware requirements.
Previous post
Next post
Last publications
Last publications