How to take better photos with a smartphone?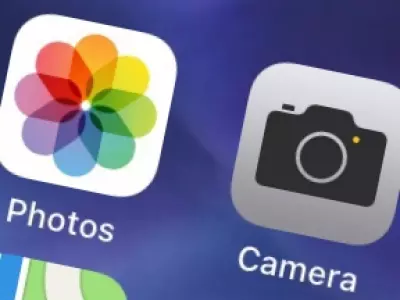 We take hundreds of pictures every day. Whether it's for sharing on social media, marketing goals or just capturing our important moments to keep in our family albums. Of course, for important events we rely on photographers with professional equipment, but for personal and amateur photography the most convenient solution is the smartphone. That's why most of us, when we buy such devices, we want them to have a good camera.
But how to take the best and highest quality photos with our phone?

With each newer model, iPhone or Android that comes on the market, manufacturers strive to improve and enhance camera technology, but there are still a few tricks that will make your images look almost professional and of very good quality.
Lighting

It is clear that in natural light and especially when we are outside, the photos become the best. And when we want to take pictures in dark conditions, the built-in LED flash comes to our aid. However, it is not always our helper, as it often happens that our skin looks too pale and our eyes are red. This is because we cannot point the LED Flash to the direction we want, nor can we adjust how strong the LED light is. In such situations, we recommend that you turn on additional lamps in the room or light candles, with your faces facing the light source and not using the flash. On the other hand, these LEDs next to the camera would do a great job on summer days at noon. They soften the sharp shadows of the strong sun on people's faces.
Focusing

When shooting an object or a person, the focus should be on it. Otherwise, if the object is a flower, for example, it will be blurred and the background behind it will be clearly expressed. That is, we should not rely 100% on autofocus if we want the most beautiful or most important element to be in the foreground.
Professional and automatic mode

Newer models of smartphones and phones of high-end brands (Samsung, Huawei) have a so-called professional shooting mode. It allows you to make manual adjustments for the best focus, brightness, contrast and more. You can also determine the color temperature yourself. For example, if the lights in the room are yellow, this mode adjusts the intensity of this color. If you are shooting natural landscapes - the sea and the sky may look bluer, the sand - more golden, the trees - greener, etc. In automatic mode, the device only determines which are the best settings, but not every time the result is what we want.
Working with ISO

ISO is the sensitivity of the camera to light. It is represented by numbers such as 100, 200, 400, 800, etc. Changing it makes the images darker or lighter. Usually the lower the ISO, the better. That way, the photos don't look "grainy" and have no "noise." Higher values ​​are used in dark and low light areas.
Extras for photos and videos

As technology advances, manufacturers are increasingly creative in creating features for mobile camera cameras. They provide us with additional options that make photography more interesting and more fun. We can't list them all, but here are some of them:
HDR (High Dynamic Range) - a feature that adds more dynamic range and is the ratio of light to dark in the photo. Instead of taking just one photo, HDR actually uses three photos taken with different exposures. In short, it illuminates the shadows to make the details clearer. For example, if you shoot a sky with clouds on a sunny day, it darkens the clouds to make them more pronounced.

Live Photos - a feature of the iPhone that brings photos to life and is a 3-second moving image.

Panorama - with this mode you capture more scenes that combine into a widescreen image.

Slow Motion - allows you to record video and then play it back in slow motion (up to 8 times slower than normal). Variety is Super Slo Mo - up to 32 times slower. Suitable for sports or intense action shots, natural scenes and much more.

Time Lapse - Capture a single frame of video at a specified time interval that you select. For example, one frame per second or one frame per minute. Then, when you play it, you seem to speed up the time so that events run faster.

Hyper Lapse - also "speeds up" time in videos. The difference is that Timelapse combines a series of still images into video, while hyperlapse accelerates video at normal speed.



How to make the best photos and videos for social networks - Facebook, Instragram, YouTube and others?

Here are some tips:
For Facebook or Instagram Story use portrait mode.

The height to width ratio should be 1:1

Shoot YouTube videos with the smartphone placed horizontally.



Composition / positioning

On the Internet you will find a variety of theories on how to properly position objects for the best photo. These rules are followed by even the best photographers. Let's look at some of them.
The emphasis should not be on the center. Sometimes this creates an unpleasant feeling in the viewer.

Rule of thirds - if we mentally divide the photo into three equal parts horizontally and vertically, then the lines are great positions, and their intersections are ideal. Most phones have this software option.

Background - pay attention to this detail. Photos should not look crooked, especially when shooting landscapes.
We do not need to be professionals to be able to take quality photos, and the quality does not always depend on the cameras of our mobile phones. But following some basic rules and applying the functions provided to us, often the result will be more than impressive.
Previous post
Next post
Last publications
Last publications