Out of stock
Printer Samsung ML-3710ND (140113)
140113
140113
Product type

- Refurbished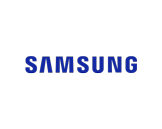 Samsung
Model
Samsung ML-3710ND
Class
Printer
Status
Refurbished
Interfaces
USB, LAN
Monthly load
80,000 sheets
Print resolution
1200 x 1200
Network
10/100/1000 Ethernet
Duplex
automatic duplexing
Output capacity
150 sheets
Input capacity
250 sheets
Print speed
35 ppm
Manufacturer
Samsung
Warranty:
6 months
FAQ
Hop.bg has both new and used equipment. In order to be as useful and honest as possible to our customers, we divide the products in our store into four categories according to the type of equipment. They are: Refurbished products Revalued products Open box products New products The refurbished equipment is a used equipment that is in excellent technical condition, after passing full functionality tests and maintenance in our renovation center. The revalued products are also in excellent technical condition, having undergone hardware diagnostics and maintenance. They may have slight and insignificant remarks on the appearance. They are usually associated with transporting the product, small scratches and / or light and / or dark spots on the screen of the device. Open box products - this category includes outlet equipment, which often serves as demonstration equipment. This is a serviced or brand new equipment that lacks the original packaging or part of the accessories. There may be slight cosmetic remarks that have nothing to do with the technical condition. New products in the stores of Hop.bg are new products with original packaging and all related accessories and consumables.
This is a technique that you can rely on, because we at Hop.bg have made sure that it undergoes complete hardware diagnostics, which includes a test for the operability of each of its components and replacement if necessary. With guaranteed high quality and at a much lower price than the original. Usually this technique has come out of a corporate lease of one of the big companies in Western Europe. The reason we buy this equipment is that these companies work with high quality products of well-known brands that we can trust. What is special about the revalued products is that there are cosmetic defects that do not affect the quality of the device, but can irritate you if you are a perfectionist. These are small spots or scratches on the screen or body and are individual for each product. They are the result of the use or transportation of the product. Some of them, such as spots on the screen, are visible only in certain situations (at an angle, a specific background color).
Yes, you have the opportunity to buy your chosen products on lease, if their value is at least BGN 149. VAT included. The repayment period can be between 3 and 24 months for smartphones and tablets and between 3 and 36 months for other products. Hop.bg provides you with a choice between three credit institutions with which we have partnership. They are: BNP Paribas Unicredit Bulbank TBI Bank
Yes, all products in Hop.bg have a warranty that is different for the respective categories and brands. Renovated and revalued products category Printers, Smartphones, Tablets - 6 months Renovated and revalued products from the categories Computers, Laptops, Workstations - 6 months with the possibility of extension up to 12 months. Renovated and revalued products Apple, monitors and unpacked products category Computers, Monitors, Laptops, Smartphones, Tablets - 12 months New products from the categories Computers, Monitors, Laptops, Smartphones, Tablets - 24 months Battery warranty period: For new laptops: 6 months; For used (renovated, revalued) laptops: 6 months; For used (renovated, revalued) Apple mobile phones / tablets: 6 months; For used (renovated, revalued) mobile phones / tablets of other brands: 3 months.
Description
Choosing a printer is an inevitable necessity and, at the same time, a great challenge for any office, especially if it's just a startling small business. In this case, you definitely do not need something very expensive and over-powerful to influence your budget, but just a printer to ensure the smooth running of the workflow. Fortunately, we have a refurbished printer that will ideally meet your requirements! It's about the Samsung ML-3710 ND, which, although second hand, is in excellent condition and lives a second life!
What we most like about this printer is Samsung's built-in anti-jam technology, which will definitely save you a lot of unnecessary nerves, especially in duplex printing. Everything is easy with the insertion of a semiautomatic roller, ensuring ideal friction and smooth continuous operation of the printer. In addition, through duplex printing, you are definitely taking care of the environment, reducing the amount of paper used. On the remanufactured printer control panel, you will find an Eco button where the printer automatically switches to "Duplexing" mode. You also have the ability to print the so-called "Simulation" that will show you the amount of harmful emissions, as well as the electricity and paper used.
The Samsung ML-3710 ND does not shine with a lot of features, but it impresses with the easy-to-use interface allowing fast and economical duplexing. Without having to get up from your desk, your refurbished printer will warn you about toner cartridge wear, paper cuts, and other indicators that would hinder the normal workflow. The refurbished printer also has an option to print a brochure, and if you've decided to stick with an advertising business for example, it would have done a great job at first.
The ML-3710 ND is equipped with a dual-core processor, thanks to which Samsung increases print speed, saving you time. The monthly load on the refurbished printer is also impressive - though second hand, the limit is 80,000 pages, which is enough to meet your company's needs. Additionally, the ML-3710 ND provides networking capability, allowing you to take advantage of multiple computers.
Last but not least, one of the important features of the refurbished ML-3710 ND is that it uses toner cartridges with a longer life, which you save again! Some can print up to 10,000 pages, which is perfect when working with longer business documents.
Along with everything listed here to make sure that we offer you a quality printer, albeit a second hand, it will come to you with a 6-month warranty!