Top 10 most asked questions about used laptops at hop.bg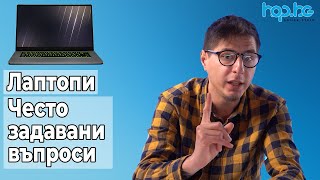 In today's video, we will tell you what questions you, our clients, ask us most often about the laptops we offer. And these questions are the following:
What is the meaning of a refurbished and a revalued laptop at hop.bg?

What is the difference between refurbished and revalued?

What has been repaired/replaced in the refurbished laptops?

How long does the battery last?

Are they suitable for games?

Do they have a warranty?

Why there isn't a Cyrillic keyboard?

Do they have a charger?

What does the warranty cover, and where is it serviced at?

Aren't they very expensive? There are new laptops for BGN 800!
If you too are interested in the answers, watch the video!
Previous post
Next post