10 amazing Android apps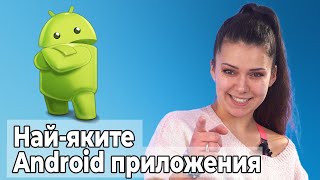 For both Android phones and Apple devices, the variety of applications is quite large. The so-called App Store and Google Play have applications for photos, drawings, games, and many others, for all purposes.
Today we will pay special attention to the Android fans. We will present to you 10 great and interesting applications that you can use in your daily life. How will they be useful to you? Are they free? Are they also suitable for iPhone? Watch the video and you will find out.
Previous post
Next post