A common cosmetic flaw in Apple MacBook Pro laptops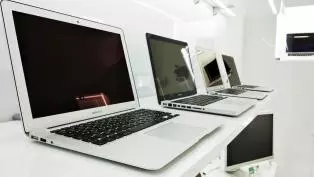 We have already introduced you to the revalued products in hop.bg, what they are, what are their cosmetic shortcomings and where they are found, what are their advantages, etc.
Here we will pay more attention to a common drawback of some models of Apple MacBook Pro laptops with Retina display, namely wear, peeling and abrasion of the anti-reflective coating on the screen.
What does it look like and what causes it?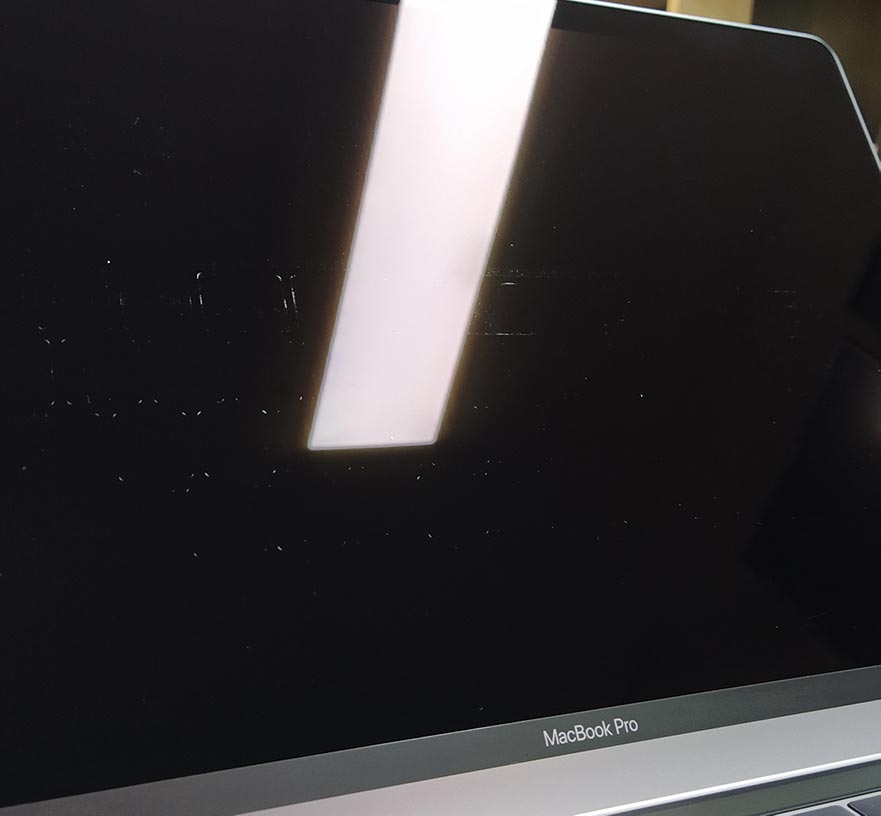 Manifested as stains that cannot be removed with a dry or damp cloth. They most often affect the area where the touchpad and keys touch when the display is closed, as well as around the frame.
This type of stain has its own name – StainGate and can be caused by:
pressure

pollution

cleaning with inappropriate detergents and towels
Does it interfere with my work with the device?
Of course not! The anti-reflective coating is the last layer on the display and if there are violations, they are most often visible on the off display.
After turning on the laptop, the visibility of the shortcomings decreases significantly, and in dynamic scenes it goes unnoticed.
Depending on the extent of the damage to this extremely thin film, Apple acknowledged this manufacturing weakness and created instructions to postpone the problem.
Apple's answer?
Apple has not made direct public statements on this issue for years. However, they launched a program that offers free replacement of screens on affected laptops. The affected devices are also mentioned in various media, and these are the devices manufactured in 2013, 2014 or 2015. The only condition that must be met in order for a customer to benefit from the program is the following: to seek authorized service and to provide the affected device within four years after the initial date of purchase of the machine.
In recent years, it has been reported in various forums about the appearance of the same flaws in the newer models MacBook Pro and the new Air, with Retina display.
How to keep our Retina screen and how to prevent it from wearing out?
Do not apply pressure to the display when it is closed and especially when transporting it.

Clean carefully with suitable towels and detergents, both the screen itself and the touchpad and keyboard.

Avoid dusty rooms.
How do we at hop.bg handle this type of device?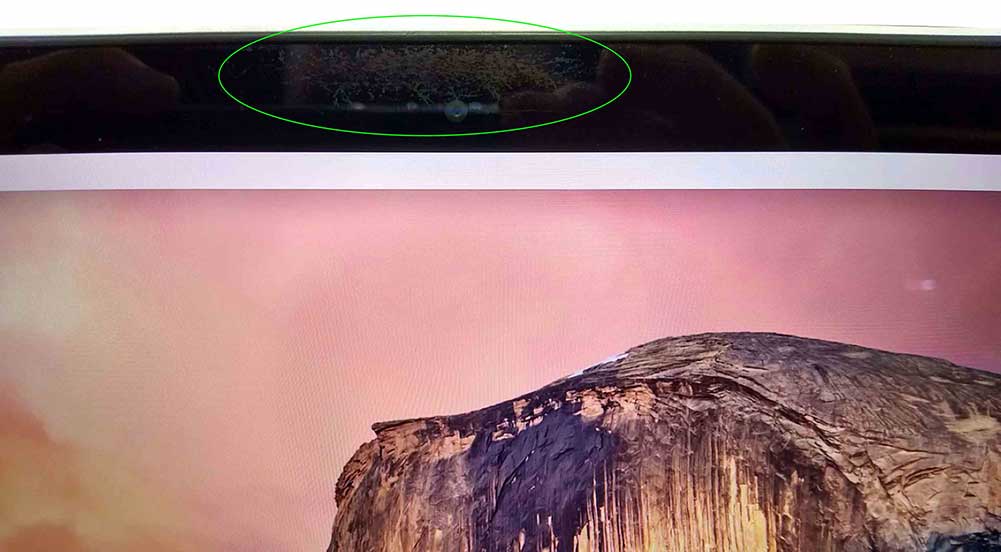 Once it arrives at our warehouse, each product passes full functionality tests. We evaluate the condition of the screen and the coverage, after which a decision is made in which category to be classified. One possibility is to rate the device as "revalued". In this way we offer it to customers with the corresponding shortcomings, but with a significantly reduced price, consistent with the defects. This only happens in cases where the performance of the laptop is not reduced. If there is a more serious peel on the display, the corresponding device is not available in our stores and online.
You can also see a detailed video review of our revalued Apple MacBook laptops.
Previous post
Next post
Last publications
Last publications
Smartphone Apple iPhone 7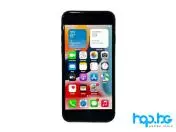 Revalued
Revalued
Smartphone Apple iPhone 7
32GB, Black
Quadcore 2.34GHz (2x Hurricane + 2x Zephyr)
2GB
32GB
PowerVR Series7XT Plus (six-core graphics)
4.7 inches (11.93cm)
750 x 1334
Laptop Dell Latitude 5580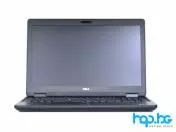 Refurbished minus
Refurbished minus
Laptop Dell Latitude 5580
Intel® Core™ i5-6300U, 8GB DDR4, 512GB SSD, HD 1366x768
Windows 10 Home REF + 29.00 €
Windows 10 Pro REF + 49.00 €
RAM memory for laptop 8GB DDR4 + 31.00 €
Laptop Apple MacBook Pro (Late 2013)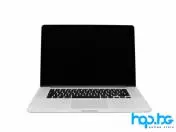 Revalued
Revalued
Laptop Apple MacBook Pro (Late 2013)
Intel® Core™ i7-4850HQ, 16GB DDR3, 512GB SSD, Retina 2880x1800 ...
Intel Core i7-4850HQ (6M, 2.30 GHz, up to 3.50 GHz)
16GB DDR3
512GB SSD
GeForce GT 750M (128-bit, 2GB GDDR5)
15.4 inches (39.12cm)
2880x1800
Tablet Apple iPad Air 2 (2014)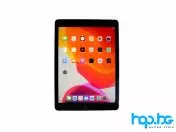 Revalued
Revalued
Tablet Apple iPad Air 2 (2014)
128GB, Wi-Fi+Cellular, Grey, A1567
Triple-core 1.5 GHz Typhoon
2GB
128GB
PowerVR GXA6850 (octa-core graphics)
9.7 inches ( 24,63 sm. )
1536 x 2048