Dell Latitude E6440 review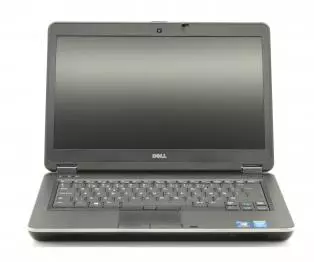 We present you one of the models of second-hand laptop, which you will find at hop.bg. This is Dell Latitude E6440. What are its advantages and what technical characteristics it has you will see in the following lines.
Display

The model comes with three types of displays. The Standard, (TN) with 1366x768 or 1600x900 resolutions and the more expensive IPS FullHD with excellent viewing angles.

Battery

The batteries can be replaced easily and quickly. The model comes with 6 or 9 cell batteries, which give it autonomy for on-the-go work.

Case

Dell uses aluminum and magnesium alloys (Tri-Metal) and a skeleton that holds all the components together to produce the laptop to be as durable as possible. This is how the MIL-STD-810G military standard is covered.

High performance

The model comes with high-quality, fast dual-core 4th generation Intel Core i5 processors and the top-end Intel Core i7. Except with the built-in Intel HD Graphics 4600 video card, there are the optional AMD Radeon HD 8690M with 2GB GDDR3, which provides additional graphics power. In combination with an SSD drive, the operating system and applications start up almost instantly.

Extras

Ablility to use the laptop with a Docking Station, makes it excellent for office and home environment usage. Bluetooth 4.0 gives you the option to connect wirelessly to other devices, and the built-in camera and microphone handle video conferencing and more.

Positives

Aditional video card (optional)

High quality sound

Sturdy and sturdy body

HDMI port

Used but in excellent condition

6 (optional 12) months warranty

Negatives

Thicker body than competitors
Similar products:
You will find a variety of Dell laptops online and in the physical stores hop.bg. Although used, passing through our renovation center, our products are of high quality and meet the technical characteristics of the models as new.
Every single product on hop.bg has warranty.
Previous post
Next post
Last publications
Last publications