Lenovo ThinkPad T440 review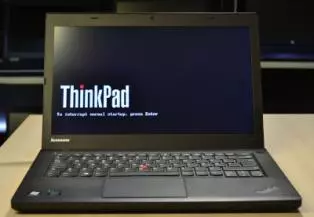 Lenovo's ThinkPad series is one of the most legendary and preferred for business. In particular, we will present the T440 model, one of the second-hand laptops that you will find at hop.bg. It impresses with speed, strength, durable battery and many more qualities. Let's see what they are.
Build quality

The body of the Lenovo ThinkPad T440 is made of well-known fiberglass reinforced plastic and metal skeleton that holds all the components together to be as tight and durable as possible. This is how the MIL-STD-810G military standard is covered.

High performance

The model comes with high-quality, powerful dual-core 4th generation Intel Core i3, Intel Core i5 and top-end Intel Core i7 processors. Also comes with the powerful integrated Intel HD Graphics 4400 video card or the optional NVIDIA Geforce GT720M with 1GB GDDR3, 64 bit. In combination with an SSD drive, the operating system and applications start up almost instantly.

Display

The model comes with two types of dies. Their resolution is 1366x768 or 1600x900 pixels, with a 10-point touch screen display option at the higher resolution.

Battery

The model is available in variants with 1 or 2 batteries. The external one has 3 or 6 cells and the optional one has 3. This provides autonomy for running and replacing the external battery without shutting down the laptop (if fitted).

Extras

Being able to use Dock Station makes it an excellent office and home environment. Some models have a 3G / 4G module that can be replaced with an M.2 SSD. Bluetooth 4.0 and optional NFC enable wireless connectivity to other devices, and the built-in HD camera and stereo microphone handle video conferencing and more.

Positives

Option for additional video card

One of the most comfortable keyboards on the market that is resistant to light flooding

Sturdy body

Slimmer and lighter than its competitors

Touch screen display capability

Used but in excellent condition

6 (optional 12) months warranty

Negatives

Но HDMI

The touch pad buttons are a little uncomfortable

Weak built-in speakers
Similar products:
All Lenovo laptops at hop.bg are refurbished, not just second-hand. Although used, passing through our renovation center, our products are of high quality and meet the technical characteristics of the models as new.
Every single product on hop.bg has warranty.
Previous post
Next post
Last publications
Last publications
Laptop HP ProBook 640 G4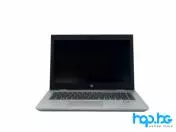 Revalued
Revalued
Laptop HP ProBook 640 G4
Intel® Core™ i5-8250U, 16GB DDR4, 256GB SSD, IPS Full HD 1920x ...
Windows 10 Home REF + 20.00 €
Windows 10 Pro REF + 36.00 €
Intel Core i5-8250U (6M, 1.60 GHz, up to 3.40 GHz)
16GB DDR4
256GB SSD
Intel UHD Graphics 620
14 inches (35.56cm)
1920x1080 Full HD
Days Hours Minutes Seconds
Laptop HP ProBook 650 G1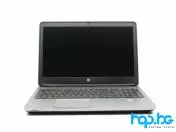 Refurbished
Refurbished
Laptop HP ProBook 650 G1
Intel® Core™ i5-4210M, 8GB DDR3, 256GB SSD, Full HD 1920x1080
Windows 10 Home REF + 20.00 €
Windows 10 Pro REF + 36.00 €
Hard drive for laptop 320GB + 15.00 €
Hard drive for laptop 500GB + 20.00 €
Solid State Drive 512GB + 51.00 €
Mobile workstation Dell Precision 553 ...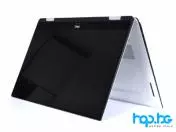 Refurbished
Refurbished
Mobile workstation Dell Precision 5530 2-in-1
Intel® Core™ i7-8706G, 16GB DDR4, 512GB SSD, Тъчскрийн, IPS 4К ...
Windows 10 Home REF + 20.00 €
Windows 10 Pro REF + 36.00 €
Intel Core i7-8706G (8M, 3.10 GHz, up to 4.10 GHz)
16GB DDR4
512GB SSD
AMD Radeon Pro WX Vega M GL
15.6 inches (39.62cm)
3840x2160 4К UHD
Days Hours Minutes Seconds
Monitor HP EliteDisplay E232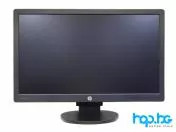 Refurbished
Refurbished
Monitor HP EliteDisplay E232
23 inches, IPS Full HD 1920x1080
23 inches (58.42cm)
1920x1080 Full HD
LED, IPS
7ms