Microsoft has officially launched Windows 11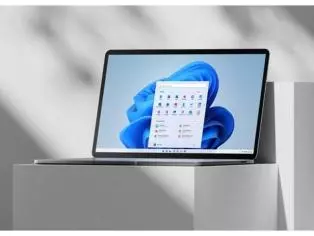 Windows 11 is already a fact! Today, October 5, Microsoft officially announced the latest version, which is completely stable and ready for use. The update is available for computers that meet the hardware requirements and is completely free for users. And many of us are eager to understand what the innovations and improvements are, whether they will live up to our expectations, and what the company presents to us.

How to get Windows 11?

Ways to upgrade to a newer operating system:
Automatic update via Windows Update


If your computer or laptop is compatible, in the coming days you will be able to update, which will allow you to upgrade to Windows 11. Your device needs to be connected to the Internet before it can appear.

Microsoft Download Assistant
Another option is Microsoft's Windows 11 Download Assistant, which works similarly to the 10th version. The tool will download the update for you, after which you can install it whenever you want.
Download from the official website
If you bought a new laptop or desktop computer and it does not have an operating system, or you just replaced the current hard drive with a new SSD, you can install the new version directly. To do this, you need to have an installation USB flash drive. A free tool is available on the Microsoft website - Media Creation Tool, with which you can make a simple flash memory in the installation tool.
Another option is to download an ISO file to burn to DVD.
What do we know so far about Windows 11?


In our previous article, we introduced you to the minimum hardware requirements for your devices, but the information was not officially confirmed. Let's recall the key ones:
Intel processor - at least 8th generation or AMD - Ryzen 2000 or newer

at least 4GB of RAM

at least 64 GB storage (for comparison - for Windows 10 32GB were enough)
The company's website also has an option to check compatibility through the PC Health Check App, which you can download for free and is available to all users. It evaluates the performance of your computer and shows you if it is suitable for the new 11th version. If not - shows you the reason.


Will I be able to install Windows 11 if my computer/laptop does not meet the minimum requirements?

Many users believe that these requirements are overestimated and see no reason why the new Windows cannot be installed on computers and laptops that Microsoft says are outdated. The good news is that the company changed its mind and lifted the restrictions. The trick is that the responsibility for the operation of such devices lies entirely with their owners.
However, the system will continue to check for hardware compatibility and whether it meets the minimum requirements. If it is incompatible, a user agreement will appear on the screen that talks about the generation of the computer configuration and a clause that Windows 11 will not receive updates (it is not yet specified exactly what) and that the company will not be responsible for any damage to our device.
We have yet to understand the advantages and disadvantages of the new Windows 11, but it is certainly designed to make our daily lives as easy as possible in various areas - business, education, communication, games, and much more.
Previous post
Next post
Last publications
Last publications