Hop.bg opened its sixth showroom - Plovdiv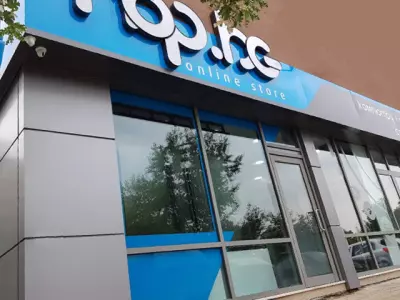 Оne of the largest retail store in Bulgaria for the sale of used but renovated IT equipment - hop.bg, already has a sixth retail outlet in the country, in the second largest city Plovdiv.


Where is our store in Plovdiv?

We celebrated our 20th anniversary with another "pearl in the crown" - our new showroom in zh.k. "Trakia", bl. 45A. Like all others, the store is characterized by style, elegance, modern design and interior, created for the comfort of each customer. In the case of our new office in Plovdiv, the appearance does not lie. Behind the perfect vision of our new store you will find professional service and quality products that we guarantee. Two parking spaces, designated for our customers, to provide you with the peace of mind that there is a place to park while choosing your future laptop, tablet or smartphone, for example. If you use public transport, you can reach us by bus numbers 10, 18, 44, 66, 93.
When can you visit us?

In the new showroom of hop.bg in Plovdiv you can come every weekday between 9.00 and 19.00, and on Saturday from 10.00 to 14.00 and look for what you need.

What will you find there?

Here you can find the right ones for your needs and your budget:
desktop computers;

laptops;

workstations;

tablets;

smartphones;

Apple devices;

monitors;

printers;

accessories;

iRobot.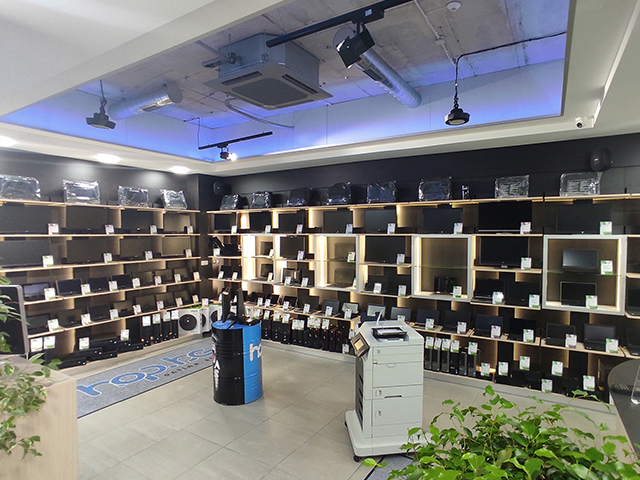 The equipment we offer you is second hand, but refurbished or revalued. It has passed all the necessary tests for functionality of the hardware in our renovation center. This guarantees its excellent technical condition. We have a capacity that allows us to provide you with a warranty - 6 or 12 months depending on the type of product and your preference, as well as service support even after its expiration.
Hop.bg offers products from all world famous and proven brands in the industry, incl. Apple, Lenovo, HP, Dell, Samsung, Fudjitsu, Toshiba and others. The large partner network we have built in Bulgaria and Europe allows us to provide you with a variety of opportunities. Such a large selection can be difficult for you. That is why in the new showroom of Hop.bg you may need a consultation.

Who advises and helps you choose a device?

At your disposal in zh.k. "Trakia", bl. 45A, are Galin Minchev and Nikoleta Vicheva. They will make enough time to help you choose the best one for you. Galin and Nikoleta have the two most important qualities in customer service. They are kind and competent. And this is all you need to be satisfied with your visit to the showroom of Hop.bg in Plovdiv and to make a successful purchase.

How can you pay for a selected product?

It is important for us that you get what you need, regardless of its price, which in the case of the products offered by Hop.bg is always advantageous for you. And if this price still makes it difficult for you in full, we also provide you with the opportunity to purchase in installments. Thus, the new acquisition will not be a material difficulty for you.
We are expecting you!
Previous post
Next post
Last publications
Last publications