Top 10 frequently asked questions about refurbished laptops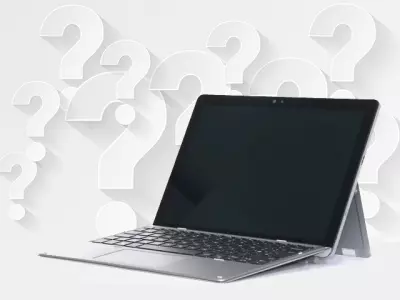 Are you considering buying a second-hand laptop? Of course, it is quite logical that you are hesitant before making such a decision. In view of our long-standing practice, we at Hop.bg have selected for you ten of the most frequently asked questions related to used laptops. From their answers, you will get a clear idea why it's better to choose a refurbished laptop and not simply a used laptop. There they are:
1. What is a refurbished laptop, and what is a revalued laptop at hop.bg?
Refurbished as well as revalued devices are used devices that are in excellent technical condition, indistinguishable from that of new products (as-new). They have undergone complete performance and functionality tests of every single element. For both types, you get the same warranty.

2. What is the difference between refurbished and revalued devices?
The difference is that the revalued products have slight cosmetic defects that do not affect the devices' operation. Often these are related to the display - scratches, light or dark spots caused by pressure during transportation. If you are not a perfectionist, or if you want to save money, revalued products are suitable for you as they are at a significantly lower price than refurbished ones.
3. What is repaired/replaced in refurbished laptops?
In the product refurbishing process, it is not imperative that a particular component is replaced if it is fully operational and meets the high quality criteria. But what we do at Hop.bg is the following:
mandatory maintenance and cleaning;
if necessary - replacement of the body, the lid, parts which are visibly worn the most - keyboards and touchpads;
4. How long does the battery last?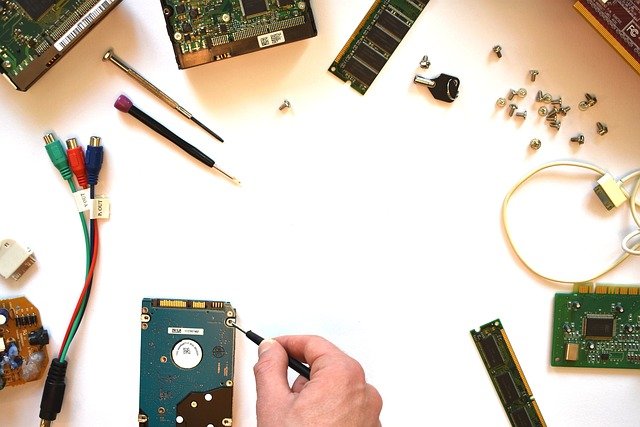 The batteries of all devices, including laptops, have a certain life cycle set by the manufacturer. That's why we at Hop.bg recycle them or replace them with new ones, if necessary. Their endurance varies between 2 and 3 hours for laptops up to 14 inches, and 1-2 hours for the 15.6-inch ones. This is normal and it is due to the most significant battery consumer - the display!
5. Are they suitable for games?
Most of the refirbished laptops at Hop.bg support online games in browser. The manufacturers of computer games impose requirements for powerful hardware and serious specifications. For this purpose, there is a gaming industry that assembles machines for the heavy games.
If you're still looking for a gaming laptop, let's not forget that the real ones start at the price of BG 3000 when new. And here with us, you will find used models from the world-famous Alienware and Legion series.
6. Do they have a warranty?
All products at hop.bg are offered with warranty. For laptops, both refurbished and revalued, it is 6 months, with option for extension. You can request the additional warranty at the time of purchase or order.
7. Why isn't there a Cyrillic keyboard?
The models we offer have not been produced for the Bulgarian market. And that is a great advantage. They have been used by foreign companies whose IT departments are uncompromising and highly demanding in their choice of equipment.
If the lack of a Cyrillic keyboard is an inconvenience to you, we have a solution - self-adhesive keyboard letters.
8. Do they have a charger?
Of course! The power adapter is an integral part of the equipment. For every laptop purchased from hop.bg, you get a charger and it comes with a 3-months warranty.

9. What does the warranty cover, and where is it serviced?
The warranty of the laptops purchased from hop.bg covers the damage to the hardware components, which are not due to the customer's fault. It is necessary to visit some of our retail outlets in the country - in Sofia, Plovdiv, Varna, Ruse, and Pleven, or to send the device to our central repair service, following a prior request by phone. You also have to attach a warranty card for the purchased product. We do our best to ensure that the warranty service period is as short as possible - up to 7 working days.

10. Aren't they too expensive? There are new laptops for BGN 800!
Products from the business series of brands such as Dell, HP, Lenovo, Fujitsu, etc. are expensive devices. When new, they cost two or three times more. Therefore, their prices on the secondary market are not high.
On the other hand - they are not offered in the mass retail chains, but only by official representatives of the companies. A mass model of a new laptop for BGN 800 does not meet corporate standards, and is not a choice of the IT departments of big companies.
This is a small part of the questions that you – the users – often ask us. And in replying, we actually also emphasise the advantages of refurbished computer equipment. By purchasing such equipment from Hop.bg, you can rest assured that you get guaranteed and proven quality at affordable prices.
Previous post
Next post
Last publications
Last publications