Why choose refurbished laptop for up to 600 BGN instead of new one for up to 1200 BGN?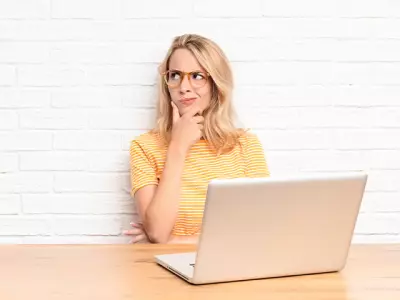 If you are wondering whether to buy a refurbished laptop for up to 500-600 BGN, or a new one for up to 1000-1200 BGN, let us help you choose best. Our experience of over 20 years in this business gives us the confidence that we can give you the right advice.
Worldwide, two categories of equipment are produced:
For large corporations (for the business);

For the general public (for the ordinary household client).
Large companies pay a high production price, for which they demand the best quality. Respectively, high quality cannot come at a low price. The low price is typical of large techno-hypermarkets, which offer pretty showcases, tempting labels, and... that's all.
What is the origin of the refurbished equipment at hop.bg?
Second-hand laptop companies offer models from expired corporate leasing, which lasts no more than 2-3 years. This is an annual process, in which large companies replace their equipment with modern one. In this particular case, however, the label "second hand" has nothing to do with lower quality. If we look at the general picture, in this case the quality is higher than that in mass-market retailer shops. That is the high price class electronic equipment, which after short use, far from the device's actual potential, goes to the secondary market at a much lower price for the client.
The secondary market - that's us. And we perform complete diagnostics, refurbishing, and load tests, after which we offer you the best price!
So in practice, you buy a high-end laptop that works smoothly and which, as new, costs at least twice as much. This category includes models from the following business lines:
Dell's Latitude, XPS and Precision;

HP's ProBook, EliteBook, ZBook;

Lenovo's ThinkPad;

Fujitsu's Lifebook and Celsius, and others.



They are carefully and precisely selected by the IT departments of large companies in Western Europe. And this once again proves their reliability and advantages.
Warranty
Our commitment to you includes, of course, a warranty. It is for a minimum of 6 months and can be extended. If you encounter any hardware problem, our repair service is at your disposal and you as our clients will be serviced with priority. All you have to do is present the warranty card, and we in turn will try not to delay the service for a day longer than necessary.

Compatibility
If you are worried that the software of the used laptop you are planning to purchase will be too outdated - forget these concerns! Refurbished laptops work great with Windows 10, which is part of our offer.
Software companies have realised long ago that they cannot develop new software every year, with the speed with which new laptop models are launched at the market. That's why manufacturers have been supporting drivers for all their models of the last 15-16 years. And that's not by accident. They do it because they know their laptops still work, and they work well.
What do you get by buying a second-hand refurbished laptop from hop.bg?
Professional quality at an attractive price;

Technically inspected and upgraded equipment;

Reliability guaranteed by the manufacturer;

Warranty support from us;

Compatibility with the latest operating systems and programs.
Previous post
Next post
Last publications
Last publications