What is a workstation?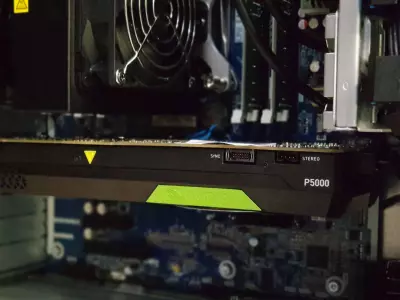 Workstation is a computer equipment with a powerful configuration, suitable for working with software for complex calculations, image and image processing, video editing, animations, graphics and more. It is most often used by engineers, designers, architects, photographers and others.
The term is used to distinguish it from a gaming computer, which has similar characteristics and one for the unpretentious user - for Internet browsing, music, movies and documents.
There are two types:
desktop workstation (computer)

mobile workstation (laptop)
In hop.bg you can find a variety of both types, at affordable prices and last but not least - models of the highest class of proven manufacturers in the industry and widely preferred by the engineering departments of companies in Western Europe, namely:
HP Workstation

Dell Precision

Lenovo ThinkStation

Fujitsu Celsius
The models of these product lines have the highest quality components and boxes, withstand maximum load, with protection against electric shocks, power supplies that can withstand power outages for a short time and are generally designed to work 24/7, 365 days in the year.
What is a desktop workstation?

Computer most commonly configured with an Intel Xeon Series server processor, NVIDIA Quadro video cards, ECC (Memory Error Prevention System), powerful power, and a range of peripheral connectivity options , expansion options that allow upgrades such as: two or more additional video cards, sound card, second or multiple hard drives (HDD or SSD), some models also allow a second processor and many others.
What is a mobile workstation?

A laptop that combines the speed of a desktop computer and the ability to be mobile. The configuration is a high-performance processor, professional-grade video card - NVIDIA Quadro or AMD Fire Pro, saturated color display, in most models even with IPS technology, excellent and silent cooling, easy maintenance and customization, as well as security features for your data.
We at hop.bg offer you mobile and desktop workstations in different price ranges, depending on your needs and requirements. And from us you will receive advice and guidance in choosing the optimal machine for you. Whether you design, render, simulate, use drawing programs, work often on the go, or just need strong computing power, you have the ability to choose a model according to your budget with proven and guaranteed quality and reliability.
Previous post
Next post
Last publications
Last publications