10 tips for faster Windows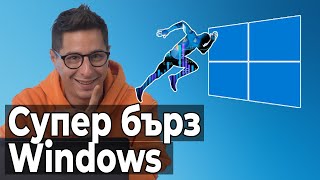 Does your laptop or computer work slowly? Do you have to install and use on it a variety of apps on a daily basis? The slow operation of the device often results in the user leaving it the service centre, or simply replacing it with a new one. This is when we at Hop.bg stop you. There are easy ways to improve the speed of your Windows.
Watch our short video to find out what to do. We have prepared for you 10 tips on how to make Windows work faster. And we assure you that you can do it yourself.
Previous post
Next post