How to check iPhone battery status?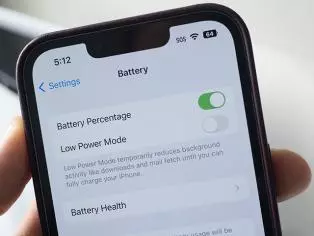 Over time, as much as we don't want it, the capacity of our favorite iPhone's battery diminishes. And this means that it has already started to discharge very quickly (not to last), or to get charged very quickly (which has not been typical for it so far), and other anomalies. As we already know, smartphone batteries are a consumable and it is quite logical to have to replace them at some point. And here comes the question of how to check the battery health.
How do I check the iPhone battery health?
Via Battery Health
This is the most common indicator that consumers use to see whether it's time for their battery to be replaced. Here it is important to note that you don't need to trust this built-in Apple tool 100 %, as you can often be misled. What do we mean? This tool is designed by Apple to prompt you to change the battery after a certain percentage of battery depreciation, even if that is not really necessary.
All iPhones with iOS 11.3 support the Battery Health app. You can access it by entering Settings — Battery — Battery Health, and at Maximum Capacity you will see the current battery capacity expressed in percentages.
According to official data, with capacity over 80 % all is normal. If capacity is below 80 %, this does not affect the battery health and the usage of the phone, but over time you will have to consider replacing the battery with a new one. The third option is Service to be displayed, which means that changing the battery is utterly pressing.
In addition to the maximum capacity, Peak Performance Capability should also be taken into account. If your battery supports normal performance, you will see a message indicating that the battery is in normal peak performance. If not, you'll see an automatic performance management message. That is an option, which you can turn off.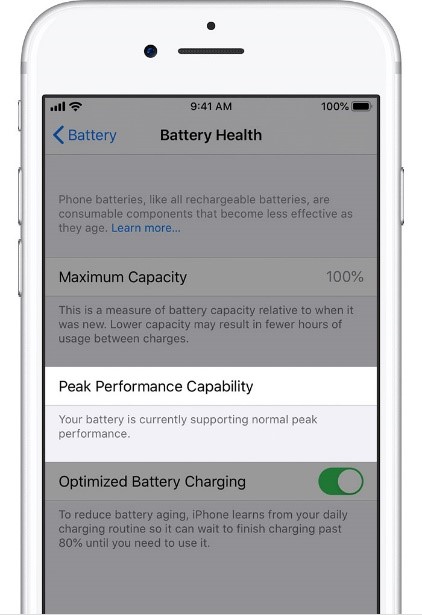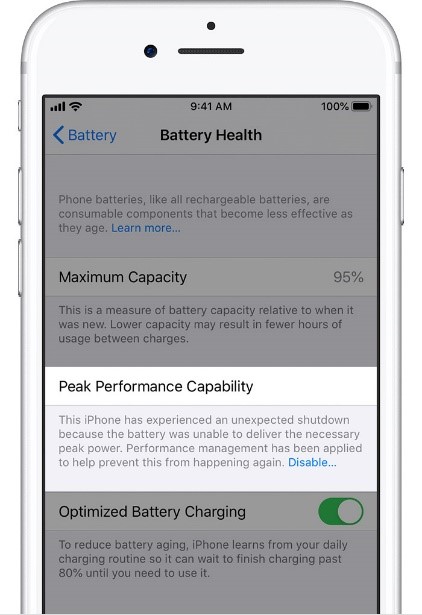 If you have an iPhone XR, XS, XS Max or a newer model, and you have already changed your battery but not in an authorized Apple service shop, you will see the message Important Battery Message — Unable to verify this iPhone has a genuine Apple battery. Health information not available for this battery. This means that you can't see the maximum capacity and health percentages of your battery. See more about messages after changing iPhone display, battery and camera
Via App Store apps showing the technical condition (health) of your battery
There are a variety of applications, such as the free Battery Life Doctor app. This type of applications show detailed information about battery capacity, number of charging cycles and even the battery's current temperature. Some of them have to be installed on a MacBook, then connected to your iPhone, or even iPad.
How to check the iPhone battery usage?
Go to Settings
- Battery, where you will find information about battery usage for the last 24 hours and up to the last 10 days.
Last Charged — indicates how fully the battery was last charged and the time it was disconnected
Battery Level — shows charging intervals, battery level, and when the iPhone was in Low Power Mode or with critically low charge
Battery Usage — shows battery usage for the last 10 days
Activity — here you can see the activity, depending on whether the screen has been turned on or off
Screen On and Screen Off — full activity for a selected time interval depending on whether the screen has been turned on or off
Battery Usage by App — how much does each app use the battery
Activity by App — how long has an app been used
Checking the battery health and how we use the battery guides us on how to use our phone correctly, which in turn extends battery life.
At the hop.bg online store, as well as in our physical showrooms in Sofia, Plovdiv, Varna, Ruse and Pleven you will find second hand iPhones in excellent condition and accompanied by 12 months warranty.
Previous post
Next post
Last publications
Last publications