How to choose a monitor?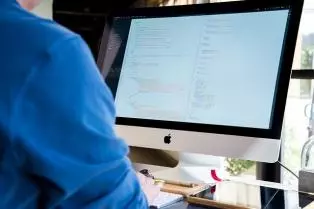 Choosing a monitor is not always an easy task. There are a number of indicators that we need to consider before buying. And the variety of models that are available often confuses us. And since electronic equipment is not chosen by its colour and appearance, we at hop.bg will give you some advice on how to make the right decision.
Just like when buying a laptop or desktop computer, in the case of monitors it is also important to specify the purposes for which they will be used:
for games;

for professional use — graphic design, CAD applications;

for daily work at home or in the office — movies, documents, internet browsing.

It is also necessary to take into account:

the screen's diagonal and resolution;

the space we have at our workplace;

how much time we spend in front of the monitor;

the matrix type;

ergonomics.
Consumers often do not consider these indicators important. Of course, it is perfectly normal to take into account, first and foremost, the budget you have at your disposal, as well as your personal design preferences. However, we should not ignore the fact that the right choice of display will increase the work efficiency, and will reduce the health risk. After all, the goal is that you get a device that works for you and meets your expectations.
At our online store hop.bg you will find a variety of monitors for all kinds of needs. We will now present to you some important features that will determine which one is suitable for you, namely: matrix type, display size, resolution, screen coating, built-in connectors and functions, etc.
Matrix type
This is the most important characteristic that determines the quality of the picture. The main types are:
TN (Twisted Nematic), TN+Film
This type is the most widespread, and is common in cheap monitors. It is characterised by a quick reaction time and refresh rate of the image. It's suitable for watching movies and videos, working with documents, games, but it's not suitable for graphic design.
Advantages - fast, cheap, energy-saving.
Disadvantages - a smaller viewing angle, less contrast, not so good colour reproduction.
IPS (In-Plane Switching)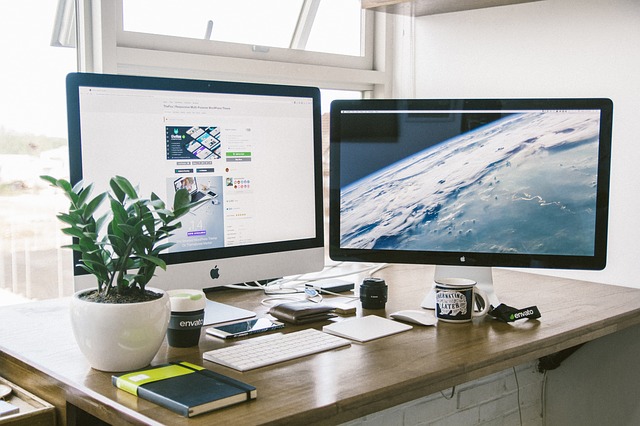 It is characterised by more saturated and real colours of the image, wide viewing angle, high levels of contrast and brightness. It's suitable for professional use - graphic design, animations, photo and video editing, games.
Advantages - high quality and detail of images, best viewing angle.
Disadvantages - expensive, longer reaction time, manifests Backlight bleed.
There are also versions such as AH-IPS, H-IPS, E-IPS, etc. Different manufacturers offer this type of matrix with their own designations. There may be variations and minimal differences between the different versions in terms of colours and contrast.
PVA/MVA
Generally speaking, this type of matrix is the sum of the advantages of the above two types. It is characterised by fast reaction speed, wide viewing angles, high contrast and excellent performance in the black-grey scale. It's suitable for long reading, text processing, internet browsing, movies.
Advantages - excellent black, the images are softer and pleasant for the eyes.
Disadvantages - some versions manifest Backlight bleed.
Display size and resolution
The choice of screen diagonal depends largely on the purpose of the monitor, your workplace and, of course, your personal choice.
Larger screens provide you with a larger workspace, allow for running multiple open applications at the same time without difficulties in viewing the content. The most widely used are 22-24 inches, suitable for movies and office applications. But if you work with drawings, graphics and 3D animations, you might need a larger screen – for example, a 27-inch one.
The resolution is also important for determining the quality of the picture and the work area. The detail, smoothness and contours of the images depend on it. All monitors have a default resolution set to get an optimal view for the respective screen diagonal. The most common resolutions are HD or 720p, FullHD or 1080p, 2K, QHD or 1440p, and 4K (or UHD). The higher the resolution, the clearer the image.
As regards the screen's aspect ratio, wide monitors are a suitable substitute for two monitors. Their ratio is from 21.9 to 32.9. The second option shows just as much area as 2 standard 16:9 monitors.
Ergonomics and functionality
These indicators should not be underestimated. It is important to determine what inputs/ports the monitor should have, as well as whether it is possible to adjust the display and the stand. The interfaces (HDMI, DVI, VGA, Display port) should be fully compatible with the computer or laptop we use.
Most models also have options for changing the height of the display stand and the display's inclination so that users can adjust the screen to the level of their eyes for optimal viewing angle and working comfort. And ergonomics is extremely important, especially for office work.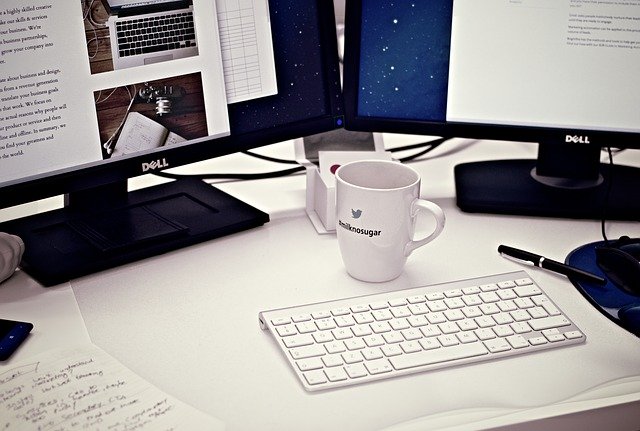 Another possible functionality is to rotate the screen 90 degrees to portrait mode. This setting makes it easier to work with A4 documents and images in portrait mode, as well as viewing web pages with less scrolling.
Also essential is the screen's coating - matte or glossy. Matte displays are widely preferred because of their advantage, namely eliminating glares of light and thus reducing eye fatigue.
And last but not least, we'll mention the "brightness" indicator. It differs among the different types of matrices. It could be 200, 250, 300, 400 or more nits. If you work at place with many light sources, lots of light or outdoors, then you need a display with high brightness.
So far, we got acquainted with the main features of this type of devices. But just knowing the technical details isn't enough. That is why we will also provide you with short guidelines for choosing a monitor according to its intended purpose.
Monitors for design
If you do editing of photos and videos, make 3D animations, design buildings, etc., you will need a professional monitor. Models with IPS matrices, matte coating, high resolutions and screen diagonals of 24 inches or more are included in this category. Often, a need arises for an additional screen, so professionals prefer thin frame options. Also a variety of computer and periphery connectivity options. Why should a professional monitor have these specifications and other important details — we will look into that in a separate article.
Monitors for gaming
Here it is important to know that games require a high refresh rate of the screen - 120-140 Hz. That is so because games graphics are heavy, detailed and very dynamic. Some gamer monitors have an option to adjust black and white to support the game. Others also have a frame per second (FPS) counter. Features such as G-Sync and FreeSync allow for automatic adjustment of refreshing according to computer capabilities and game requirements. So the picture looks even smoother and with less lag. To take advantage of these features, you also need the hardware of your computer to support them.
Some gamers prefer models with curved display to be "in the game." For others, it is important that the diagonal is at least 24 or 27 inches. The ports are also important. They must be compatible with those on the video card - HDMI, DVI, Display port. In a separate article we will review in greater detail what other features should an LCD screen have in order to call it gamer monitor.
Monitors for office and home use
Overall, this category has the greatest variety - from 19 to 27 inches and more, and with a multitude of setup options. Some have built-in cameras and speakers, which makes them suitable for online business meetings or training. Any of these models would do you a great job both in the office and at home. Here again, we should take into account the ports of our computer or laptop, in order to avoid looking for and making additional expenses for adapters. But if you spend more than 8 hours a day in front of the computer, it's wise to look for options with an IPS matrix and matte coating so as not to strain your eyes. More tips for choosing a monitor for the home and the office will be provided in a separate article.
The monitor models available at Hop.bg are high-end, by proven manufacturers such as Dell, HP, Fujitsu, Lenovo, Philips, BenQ, Eizo, Samsung, etc. Of course, neither the brand nor the appearance determine the quality of the product.
The Hop.bg employees are available to answer your questions and assist you in choosing. And last but not least, you get a 12-month warranty.
Previous post
Next post
Last publications
Last publications