How to move from Android to iOS?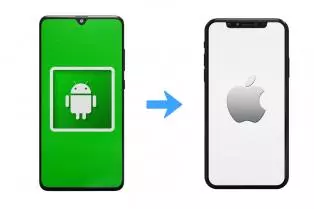 In our daily lives, each of us has faced the desire to change his smartphone or tablet, but many of us find it boring and a waste of time to set up and transfer information (photos, videos, contacts) manually.
Apple has taken care to make it easier for us by creating specialized software for this purpose in 7 simple steps.
Before we begin, we will pay attention to a few details:
The main thing is to have the application installed on our Android device.

You can download it from the following link: https://play.google.com/store/apps/details?id=com.apple.movetoios

Make sure both devices are connected to Wi-Fi and pluged in the power.

Make sure the memory of your new iPhone or iPad is sufficient for the information you want to keep.

If you also want to move your bookmarks from the Google Chrome app, it needs to be updated to the latest version.
Now we are ready to start!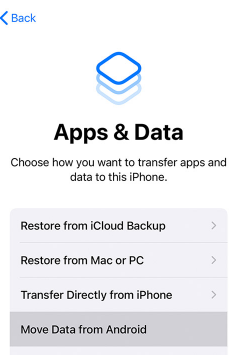 When you set up your new iPhone or iPad, there comes a point when it asks you if you want to transfer your data from another smartphone or tablet.

This happens in the Apps & Data part of the setup. Here you need to select "Move data from Android". However, if you have already gone through the initial setup, you will need to reset the device and start over.




Open the "Move to iOS" application.




After starting it, press continue / forward. Read the general terms of use and if you agree with them, check "I agree" and click forward.



Wait for the code.
On your new device, on the Move from Android screen, tap Continue and wait for a 6- or 10-digit code to appear. If at this point on the old device you receive a message that your internet is weak, you can ignore it!

Use the code.
Enter the code on your Android device and wait for your new Apple to appear. "Transfer Data" screen.

Select the content.
In this step you will be able to choose what you want to transfer as content from your old phone. Once you have chosen what to save, click "Next" and wait until the operation is completed. It may take some time, depending on the amount of information. Please note that only: contacts, message history, camera photos and videos, web bookmarks, email accounts, calendars, and some of the free apps available on both Google Play and the App Store are transferred. Music, e-books, PDF files, text documents and other files remain to be moved / copied manually by you.


Complete the setup of your new device.




Ready!
Previous post
Next post
Last publications
Last publications