What are Intel Core processors and what makes them different?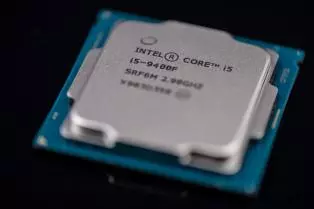 Intel made its debut in 2006. of i Core processors. Since then we have seen almost a dozen modifications of i3, i5, i7. Almost fifteen years later, there are still users who ask the same question - how are the i Core series different?
If we have to explain the differences between them in simple words, then most i7s will be better than most i5s, which will be better than most i3 processors.

Even Intel directs us to this elementary logical conclusion with the names chosen for the series - i3, i5 and i7. Although the numbers are not indicative of the characteristics and real differences between the different types, such as clock speed and processor cores, cache, hyper thread, turbo boost.
In essence, the idea that Intel wants to convey to its customers with this CPU (Central processor unit) classification is:
• Intel Core i3 will deliver adequate performance for the most common tasks
• Intel Core i5 will deliver good performance for most tasks
• Intel Core i7 will deliver great performance for the toughest programs
With the development of computer technology, some of the older Core i7 will be surpassed in performance by some newer Core i5 models. But in general, the abbreviation chosen by Intel for the name of this family of processors gives us basic information about who is better.
Although cores are not everything, the more of them a CPU has, the more tasks (threads) can be processed at the same time. This means that a computer with more cores will handle multitasking tasks better. Like web servers, web browsers, some types of computer games.
In general, the i Core i3 family has fewer cores than the i5 and i7. With a few exceptions, of course, the eighth-generation Core i3 has four core models.
The reason is that they are aimed at budget series computers.
As you can imagine, the i5 processors are significantly more productive compared to the i3, due to the higher clock speed, most cores and additional software and hardware improvements of Intel - Turbo boost and Hyper thread.
The Intel Core i5 is produced with four cores, at least before the ninth generation of Intel (Coffee Lake), where they get two additional cores.
Not surprisingly, the Core i7 offers a better average clock speed, more cores, more cache than the previous two series. Before the eighth generation (Coffee Lake), most i7 CPUs came with four cores. In its eighth series, Intel increases them to eight physical cores and clocks up to 3.6GHz.
You are very likely to wonder how important the clock can be. The answer is: very important. But we need to keep a few things in mind regarding clock speed.

In general, the higher it is, the better it will work.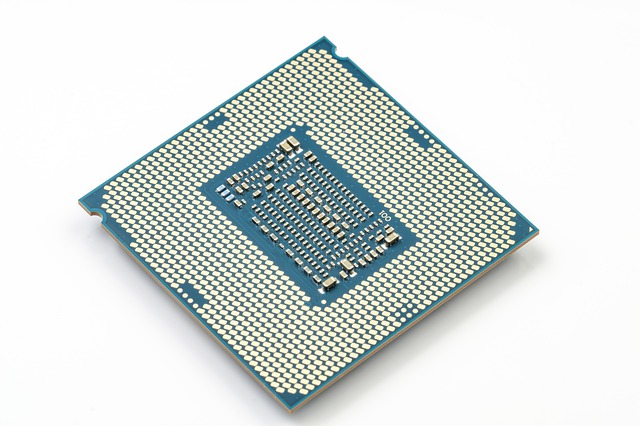 But the operation of the CPU at high clock speeds leads to the release of a significant amount of heat. Therefore, most multi-core processors run at a lower clock speed. Most often, the choice must be made between a multi-core CPU with a low clock speed or with fewer cores but a higher clock speed.
Many software applications are designed to use only one core (thread), while others use more than two. Therefore, when processing video or computer games, having more cores and a low clock speed will bring more efficiency than a few cores and a high clock speed. If you know what software you will use most often on your computer, it is recommended that you read the requirements of these programs for the hardware and components of your computer, instead of directly buying the most expensive device you have found.

There are technologies exclusive to Intel processors that are key to the division of i3, i5 and i7 because they are not supported by i3 and some i5. Technologies such as Turbo boost and Hyper Threading provide a significant advantage in a busy work environment. One of these distinctive technologies - Turbo boost - allows the CPU to independently increase the clock speed of its cores in serious computational processes. This depends on a number of factors such as active cores, expected power consumption, projected energy consumption and total heat generated during operation.
All Intel i5 and i7 have the latest versions of Turbo Boost technology, which allows them to outperform all i3 processors.

Another thing that separates Intel's Core is the cache.
Random access memory (RAM) and cache memory are used as a buffer for frequently used information. Without these two types of memory, the CPU will have to rely on the hard drive for anything that will slow down all processes and the simplest tasks such as opening a web browser and surfing the Internet will remind us of the dawn of the global Internet when the only way to access the internet was through telephone modems offering download speeds of 2-3 kilobytes.
Computer fans over the age of thirty probably remember a seven-hundred-megabyte movie in a week or two. But also while you are logged in on the internet no one could use the phone line as well as the neighbors in the duplex.
As you can guess, because of the cache, i7 processors are faster than i5 and i5 - faster than i3.
Last but not least is Hyper Threading technology. The example may not be the best, but when it comes to increasing the power of CPU cores, Hyper Threading is the equivalent of Turbo Boost.
Under normal operating conditions (light tasks) only one thread is used. If the processor is dual-core, the possible threads used are two. If the processor is quad-core, the threads used simultaneously are four, and so on.
Hyper Threading technology changes the dynamics of work drastically because it allows a single processor core to service, process two threads simultaneously, through virtualization.
This is one of the main reasons why the i7 is the most desirable of the three i Core series when it comes to computers. Not only because they come with the most cores, almost all models offer Hyper Threading and are able to offer a lot more threads than what customers initially see on offer.

If you are a person who wants to buy or assemble a computer that will work for a long time and keep up with the evolving software technologies, you need to ask yourself what exactly you will use it for.
If you do many tasks at once, it will be cost-effective to spend more money on a Core i5 or i7 CPU. Fans of computer games will always prefer the i7, because it is better to be close to the recommended system requirements of the software you will use, instead of its minimum requirements. But if all you do with your computer is check online mail, internet banking, read the news, listen to music or watch movies, you'll probably be completely satisfied with the cheaper Intel Core i3.
Another very important factor is whether the things you will do with your new computer can actually use Intel's specific technologies such as Hyper Threading. Which means you need to look for specific information about the software you're using to see if it supports a multi-core processor.

We hope you found this article useful and make a good decision when buying your next processor, as well as the general differences between Intel's i3, i5 and i7.
Previous post
Next post
Last publications
Last publications