What are the differences between Windows 10 Home and Pro?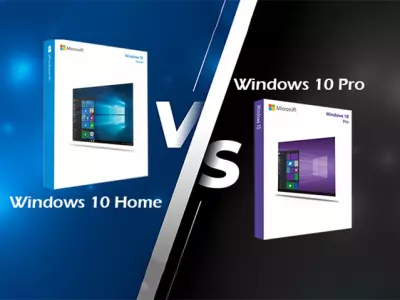 You have decided to purchase a PC or a laptop with Windows 10, but you are still wondering which version of this operating system to install? We, at hop.bg, will help you by making a comparison between the Home and Pro versions. Generally speaking, the differences are in their functionalities and also in the purposes, for which the devices will be used. Let's see what these are.
Features of, and differences between Windows 10 Home and Pro
We will now look in detail at the Windows 10 functionalities, and which of them are available in one version, and which ones – in the other. After that, we will conclude which version is suitable for business, and which one - for home use.
Security functionalities
Windows Hello

- this is the option for unlocking your device using facial recognition, a fingerprint, or a PIN code. For this purpose, of course, your laptop should have the respective sensors and camera.

Firewall and Network and Internet Protection

- this is a built-in feature that protects your device from viruses, malware and ransomware. And the additional App & Browser Control feature prevents the opening of dangerous apps, files, and sites without your permission.

Secure Boot

- prevents malicious applications and unauthorised operating systems from loading when starting Windows.

Device Encryption

- thanks to this option, all hard drives connected to your computer are encrypted. In this way, only authorised persons, with a password, have access to your information. In case of loss or theft of your device, you can rest assured that no one will have access to your personal and business data.
All features listed so far are part of both the Home and the Pro versions. However, 10 Pro has more security-related features – here they are.
BitLocker

- this is an improved version of the Device Encryption feature, and provides stronger encryption, and more options for management and control. It allows for encrypting individual disks.

Windows Information Protection (WIP)

- this is an information rights management system. Through it, you can protect your business from accidental data leaks from company and personal devices that employees use at work, without interrupting their workflow.
Management
With regard to these options, only with 10 Pro we get the following features:
Group Policy - through Group Policy, you determine which features shall be available on which devices, accounts, and groups. You also define security and networking policies for all your company's operating systems by means of the centralised management and configuration platform.

Volume License Deployment - Microsoft's Volume products allow for group (volume) software deployment, and help administrators monitor their distribution and licensing.

Mobile Device Management (MDM) - With the Mobile Device Management platforms, you are able to monitor the mobile devices used in your company. You can also apply security policies without violating the privacy of your employees' devices.

Kiosk mode - in this mode, the operating system allows for the execution only of specific and limited functionalities. This ensures that the device is used safely and for its intended purpose.
Productivity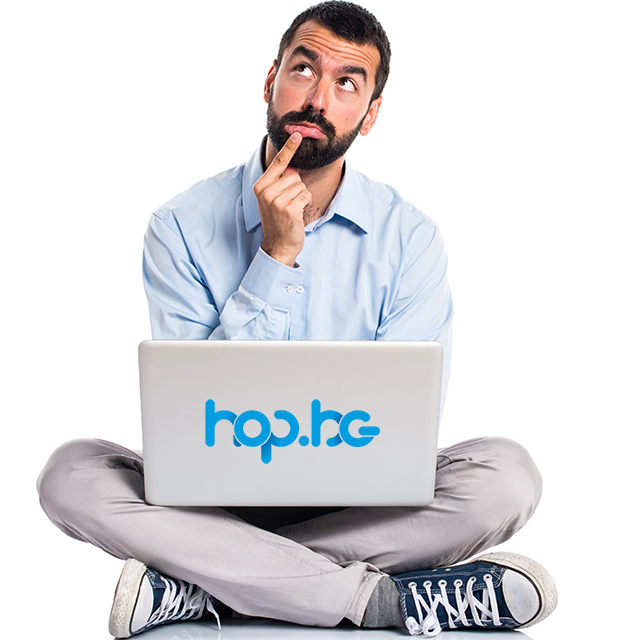 Search in Windows

- the default search engine is located in the taskbar. Writing directly in the Start also activates the search. In addition, you can search for results on the Internet, also from the Start menu.

Microsoft Store Applications (UWP)

- these are official and third-party applications, which also work on Microsoft compatible platforms. Most popular among these are Cortana, Microsoft Mail, Calendar, OneNote, Weather, News, Sports, Money, Photos, Camera, Music, Clock.

Microsoft Edge

- the browser created specifically for Windows 10. It provides faster browsing and more efficient processing of your searches.

Cortana

- Microsoft's digital assistant that helps you with everyday tasks.

OneDrive

– enables you to store and share files in a cloud.



These options can be found in both versions, but with 10 Pro there are also:

Remote Desktop

– a remote desktop functionality. It allows users of one device to connect to and control another device via the same network or via the internet.

Hyper-V

- this is a built-in Windows virtualisation software. It allows for the creation of multiple operating systems as virtual machines on a single computer. The tool is suitable for users who need several systems for experimentation, program testing, etc.
Which Windows 10 do I choose?
Based on everything listed above, and in accordance with your requirements, you should be able to make your choice. If your computer will be primarily for home use, then we suggest you choose Windows 10 Home. In general, it is designed for non-profit purposes and is cheaper. If the device is for corporate use, i.e. for company purposes - the Pro version is suitable, because with the Home version you may lack some important functionalities. Especially with regard to security features and the option for remote access operation.
Here's how to install Windows 10 yourself.
Last but not least, at the hop.bg online and physical stores you can buy used but refurbished computers and laptops with licensed Windows 10 Home or Pro. It is also important to clarify that this license is only for used equipment purchased from hop.bg. If you wish, you can add it when ordering online or buying on-site in our showrooms.
Previous post
Next post
Last publications
Last publications