What is unpacked equipment?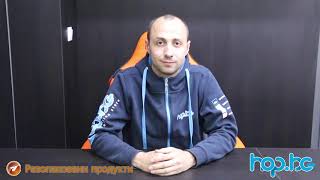 What constitutes unpacked products at hop.bg? In this category you will find laptops, computers and monitors of the Dell, HP, Lenovo, Fujitsu, Samsung and other brands, smartphones, tablets, Apple products. For all of them, we also offer an installment purchase option.
Also known as outlet equipment, these products can be:
Devices that have been purchased by chain stores and hypermarkets, and then returned for some reason.

Products on sale – they can be brand new or often unused. They may have a slight cosmetic defect, and may also be without an original accessory and packaging.

Factory serviced – this refers to electrical appliances that have been repaired by the manufacturer and returned for sale. Available with warranty between 180 days and 1 year. There are three categories: as new, with mild cosmetic defects, or with more noticeable traces of use.

New equipment – these are unused products, with reduced price due to overproduction or from a past season. They can be purchased from insolvent chain stores and suppliers, or in order to clear space for new product lines.
Previous post
Next post