What are the revalued products in hop.bg?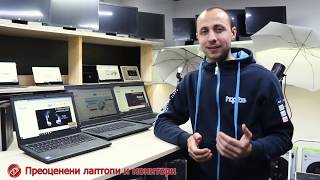 What is revalued equipment? Why choose it over other product types?
This type of equipment has been used and, just like the refurbished type, has undergone complete performance tests and thorough cleaning. The specific thing about revalued equipment is that there are cosmetic defects that do not affect the quality of work of the device.
By purchasing a revalued product from hop.bg, you get equipment with preserved original appearance and at a much lower price, with warranty and in very good technical condition.
Cosmetic or transport defects constitute minor spots (light or dark) and/or surface scratches on the display and/or the body resulting from use or from transport. Quite often, these spots are only visible when the display of the device is switched off, at a certain angle, or against a background of specific colour.
Previous post
Next post