How to choose a server?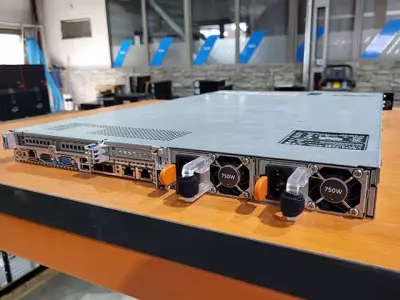 Nowadays, servers are an inseparable part of our online presence, although we do not see them. They are used in almost every activity – from the social networks and websites we use, to the complex calculations that our computers would not handle. In this article we will tell you more about servers' purpose.
What are servers used for?
Perhaps the most well-known use of servers is for web hosting or data storage for ordinary internet users. All websites are located on these powerful computers, whether based in a data centre or somewhere else. Large online platforms require sufficient RAM resources (these may be hundreds, sometimes thousands of GBs) and data storage space due to the large number of users accessing the information. Imagine all the videos and photos on social networks. They are physically located in several interconnected data centres, which consist of multiple connected servers. The method of storing the articles on your favourite sites, the music you listen to via the apps on your phone, etc., is similar.
The great computing power of servers allows them to also be useful for complex computations. This is due to the many multi-core processors and the large RAM memory.
In large organisations, servers are used to facilitate and secure data transmission between employees. This happens by creating your own local computer network, the server being used to provide the connection between them. This supports the work of system administrators who can install updates, applications and remotely set up employees' devices. This eliminates the need to for technicians to visit premises in different cities or countries, as well as limits the number of computer specialists needed.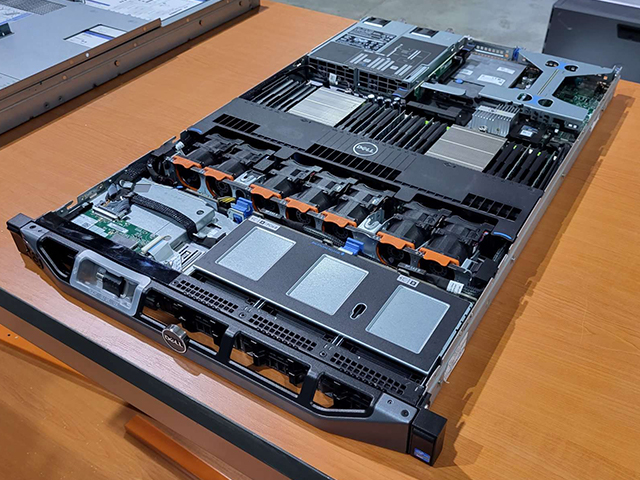 Nowadays, hardware servers are increasingly used for internet-based games. Due to the large number of gamers who play and have fun together, a great resource is needed to provide a high quality gaming experience.
Where are servers installed?
Location options depend on workload and usage. Servers need some more specific conditions than home computers. These are, for example, fast internet, continuous power supply, control of the temperature and the dust level in the environment where they are located. This is why they are most often located in data centres specifically designed for their needs. It is also possible to use servers in one's own premises if they meet certain conditions. The requirements are due to the need the servers to work without even a minimal interruption. This is ensured by connecting several independent and very powerful energy sources. For the same reasons, the internet used is many times faster than the home internet. In order not to interrupt operation, each server has at least 2 power supply units and at least 2 LAN cards for internet connection.


Can servers be upgraded?
This question is quite easy to answer. The possibilities are almost unlimited! In the machines there are often up to 4 multi-core Intel Xeon processors. The RAM depends on the number of processors, but nowadays there are at least 8 slots per processor, and this can be increased up to 3 TBs. If even that is not enough for you, a server cluster can be made. This is a combination of 2 or more servers to work as one single machine. In this way, the shared resources become unlimited.


How is their continuous operation ensured?
As mentioned earlier in this article, each machine has at least 2 power supply units. This allows for usage of 2 independent energy sources. Also, in case one of the power supply units malfunctions, the other can take the load. This in turn allows for replacing the defective power supply unit without shutting down the computer.
The RAM memory in these machines is different from that of a standard PC. The "error correction" support prevents loss of information or transmission of incorrect data. The same applies for processors.
Hard drives are also special. SAS discs are often used, which allows for much faster speed of rotation of the elements in the mechanical disk, and hence a faster speed of reading and recording data. In addition, using multiple HDDs or SSDs in RAID mode allows for permanent backup. Another advantage of RAID controllers is the synchronised work of data memory, which also results in faster reading and recording speed. Like power supply units, we can also replace a defective disk without switching off or restarting the server. Due to frequent use in clusters and of large numbers of disks, slight vibrations may occur and temperature may increase in the server casing. Therefore, it is necessary to use only HDD or SSD designed for this purpose.
Standardising the dimensions allows for installation in cabinets called racks. They are specially adapted for easy access and good cooling. This ensures continuous operation, easy replacement of components without moving machines, improved cable arrangement, etc.
Can I install Windows?
The answer is YES, but there are some peculiarities. Due to servers' specifics, in most cases the machines have more RAM than Windows 10 Home can support. Also, user operating systems lack multiple drivers and functions to support the operation of some of the components. One option is to install the specialized Windows 10 Server OS. It is designed to work with this type of equipment, and offers numerous configuration and maintenance options, both on-site and remotely.
If you want more precise settings, then Linux should be installed. Once again, the specific distribution and version must be taken into account. This is the option widely preferred by large companies.


How much do servers cost, and where can I buy one?
The price of these devices varies in very large ranges. You can purchase them new or second-hand. The price of the new ones is at least four digits, and very easily exceeds BGN 10,000. They are ordered after choosing a specific configuration, and it takes some time for the manufacturers and suppliers to build it.
At hop.bg, you can find cheaper second-hand servers whose quality is not in any way worse than that of new ones. However, as mentioned above, their goal is continuous work and endurance for a long time. So you can get a device that is reliable and available without having to wait for a long time for its building. Most importantly, its price would be several times lower than that of a new one, and we also offer the option of configuration according to the client's wishes.
Previous post
Next post
Last publications
Last publications